I just had to post a little something about our favorite spot so far this spring, the Down Town Gilbert Water Tower Splash Pad (wow long name).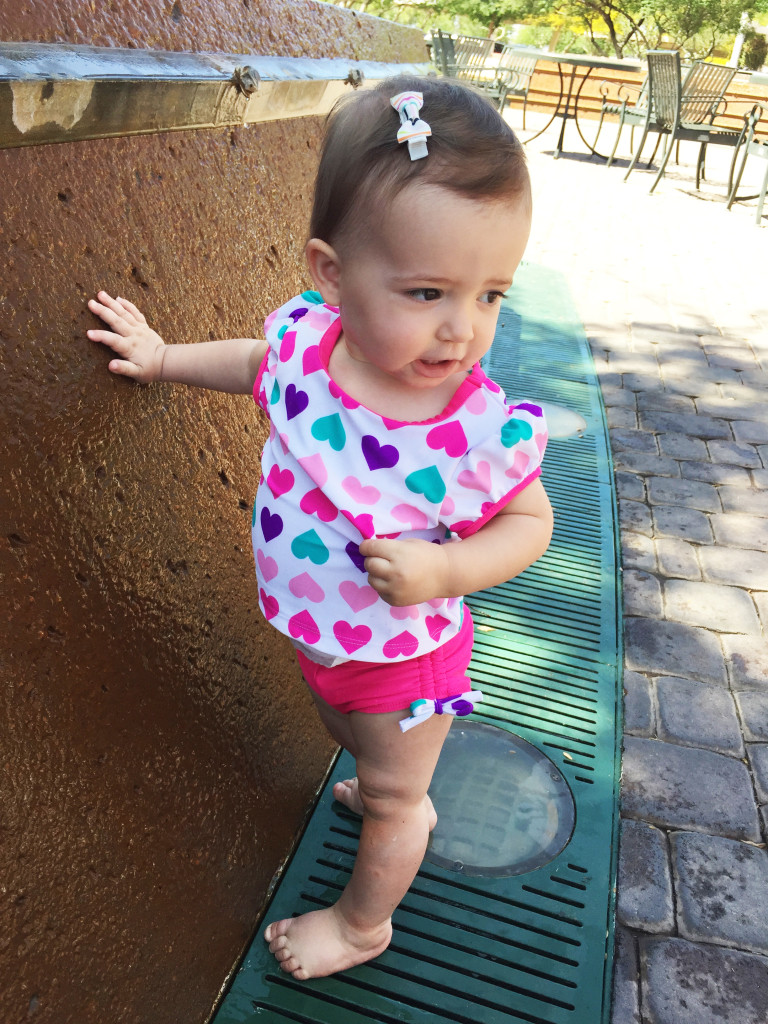 This little park gets four and a half stars in my book.
Lots of seating.
A fun grassy hill.
Yummy places to eat all around.
Great splash pad area with a great little water area that my little one-year-old loves.
My only teeny tiny complaint would be that there isn't enough shade. For now it's ok but when it gets really hot later in the summer it's kind of not enough.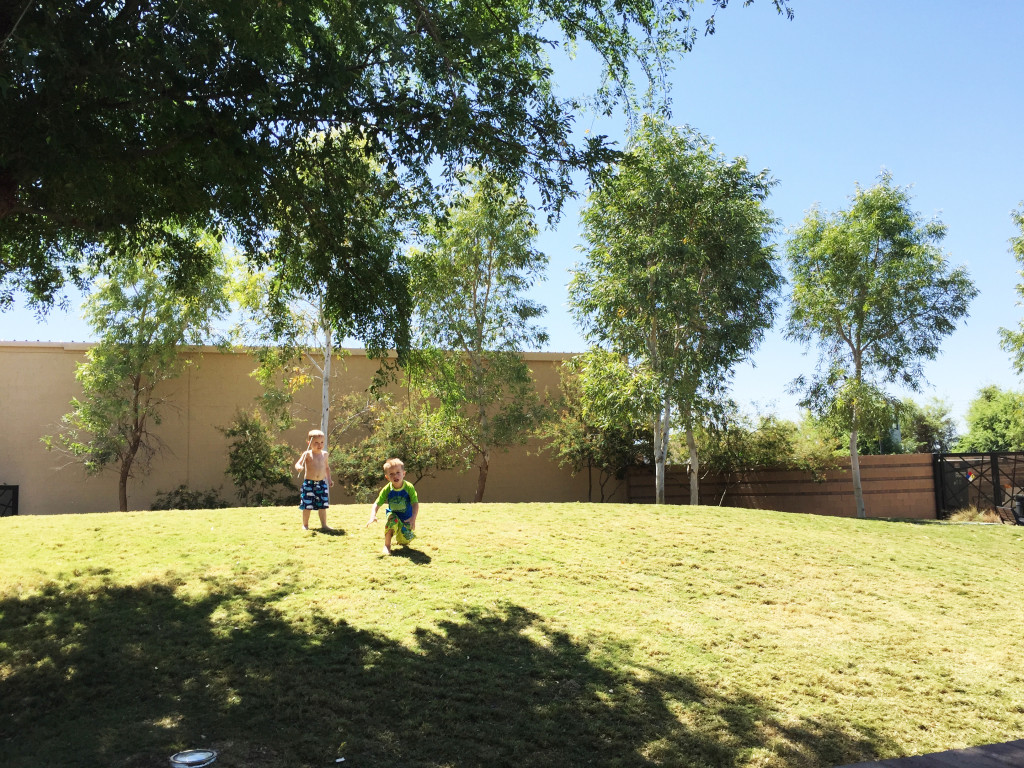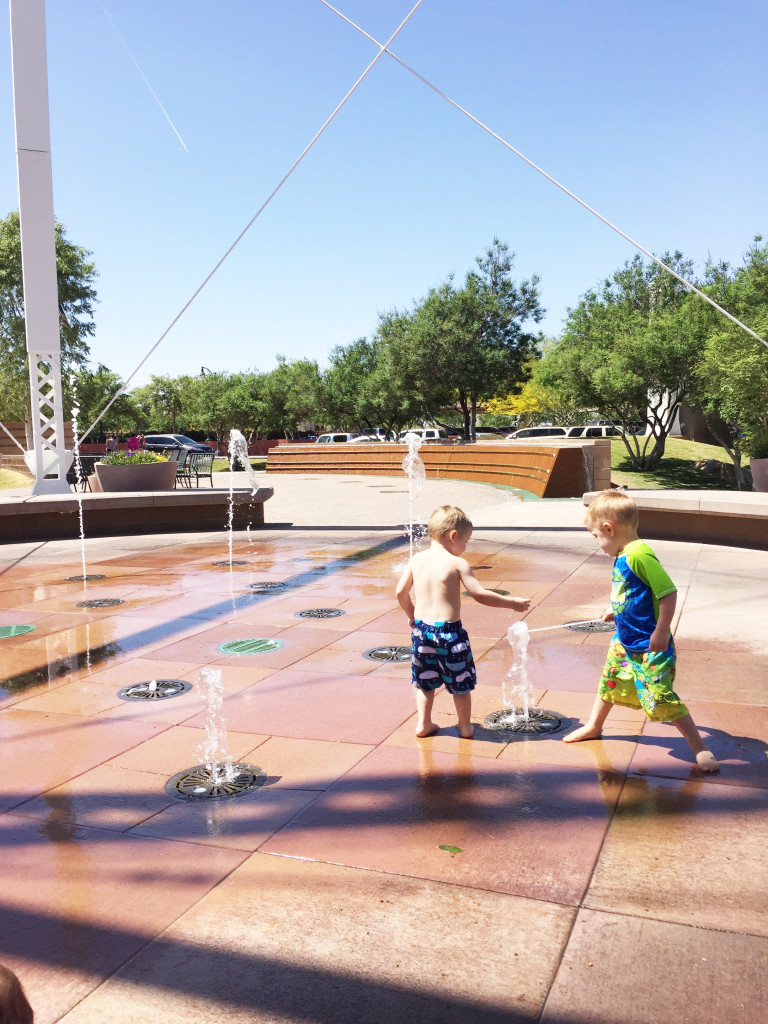 Here's a tip for splash pad visits: Bring snacks and towels.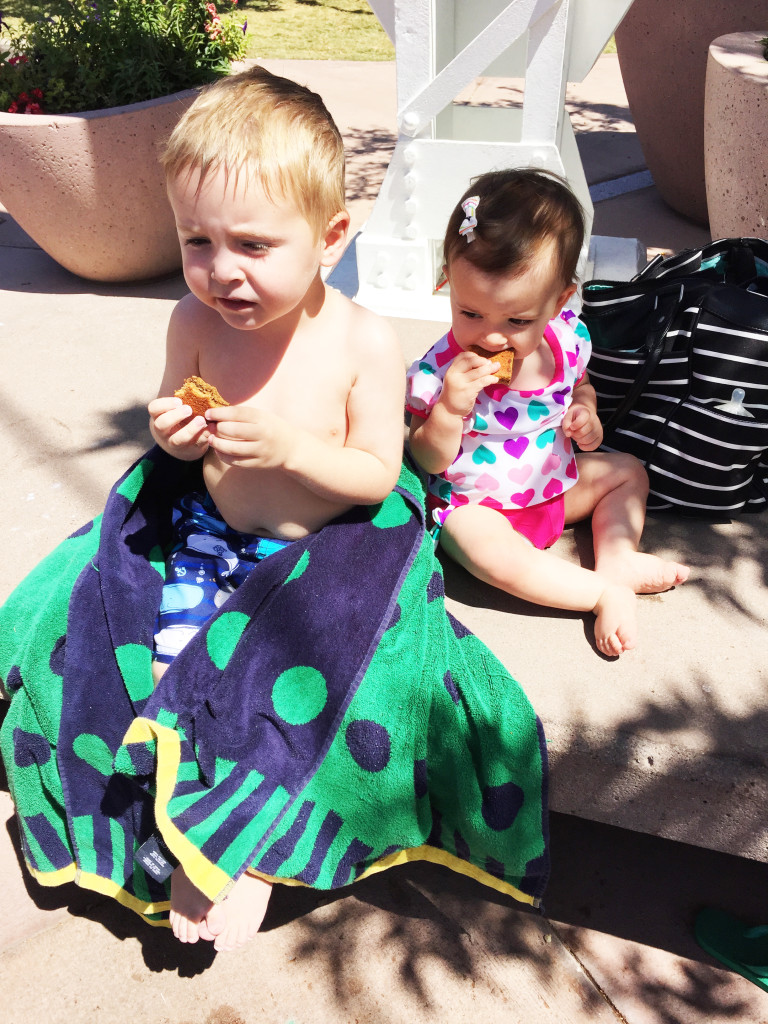 If you have little ones you should go here! You're Welcome.
-Tara