If you're looking for a magical new way to decorate for Halloween this year, then look no further!! I have ALWAYS loved Halloween but the gory, scary decorations have never been my style. So this year as the pandemic has turned everything upside down, I decided that, just in case trick or treating doesn't happen here in Seattle, that I still wanted my kids and the neighborhood kids to have something fun and festive to enjoy. SO my CRAZY idea was to make our backyard an amazing halloween display themed as a witch's enchanted garden.
So of course I have to have part of my yard display be a a magical fairy garden! I mean, it's a no brainer.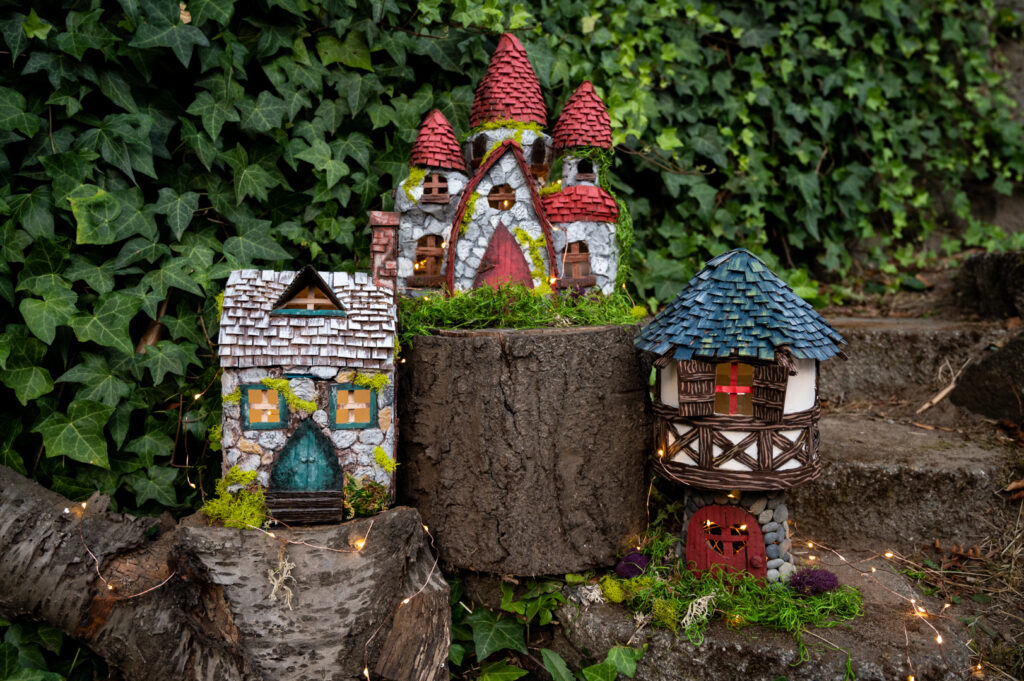 There are a lot of different ways you can create a fairy garden but when I saw Creative Mom's channel on Youtube I knew that I had to do Fairy houses like her. Check her out —> Creative Mom on Youtube.
So here is my take on Halloween fairy houses. Watch my video to see a step by step guide to making your very own fairy house. It's seriously super easy. You do not have to be crafty to make these houses, you just need to be dedicated. They take a lot of time but it will all be worth it.
If you make your own halloween fairy house please tag me on instagram so I can see them! Follow me @tarabrough
Leave me a comment below too!
Stay Happy Everyone – Tara