Segway Tours are seriously the best way to see any city. And doing this Old Town Scottsdale tour was an awesome way to spend my husband's birthday! It's so easy to stick with the good ol' dinner-and-a-movie routine when dating your spouse, but now and then you have to totally just surprise them with something neither of you have done before. Doing new things is sometimes risky or scary, but I feel that we are usually happy with how things turn out. Either you have a great time together and you learn new things about each other, or you have an absolutely terrible time and you learn new things about each other.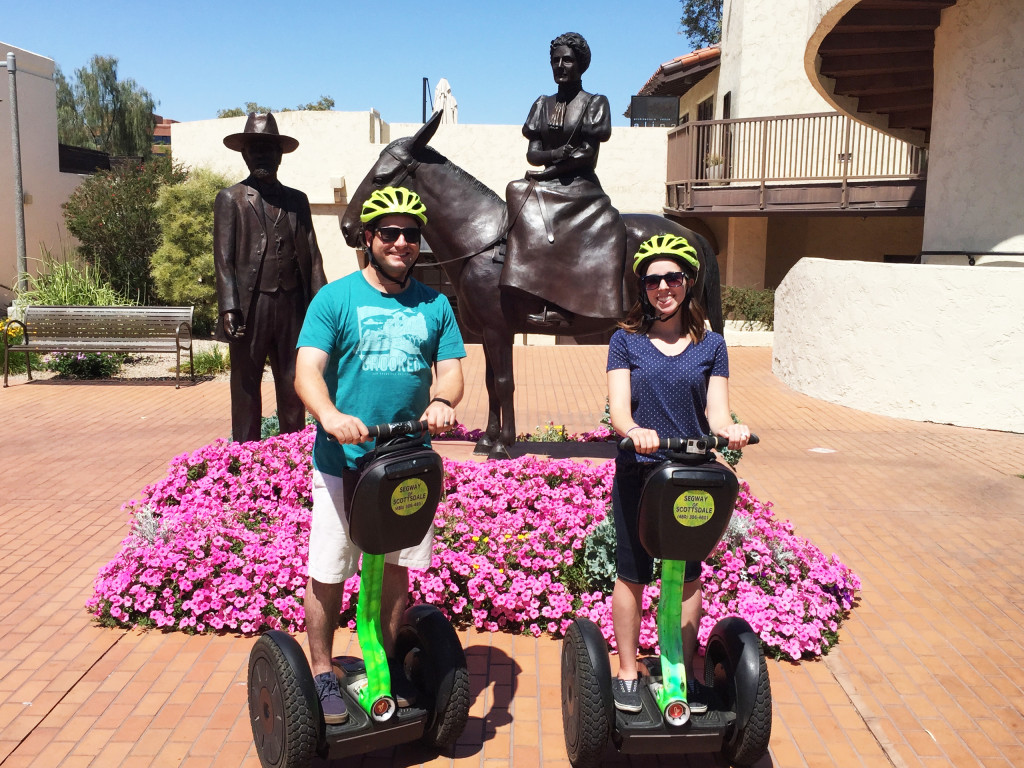 For example, when we lived in Provo, Utah, after we were first married we decided to go to dinner on the 4th of July. We weren't exactly sure where the restaurant was but we wanted to get going so we thought we would look it up on the way. Little did we know, that BYU's Stadium of Fire 4th of July celebration brings so many people to tiny little Provo that it took us an hour to get five miles down the road. Apparently I hate getting stuck in traffic, so I was fuming the whole time, and poor hubby was trying to help me have a good time but I was determined to be mad. ANYWAY, it was a little on the disastrous side, but we learned that I do not like getting stuck in traffic, and also that I just need to suck it up sometimes and have fun anyway. Now we look back on that night with fondness.
The point is — Get out of your comfort zone! Just do it!
Overall, I would give Segway of Scottsdale a 10 out of 10! A lot of good things about this company.