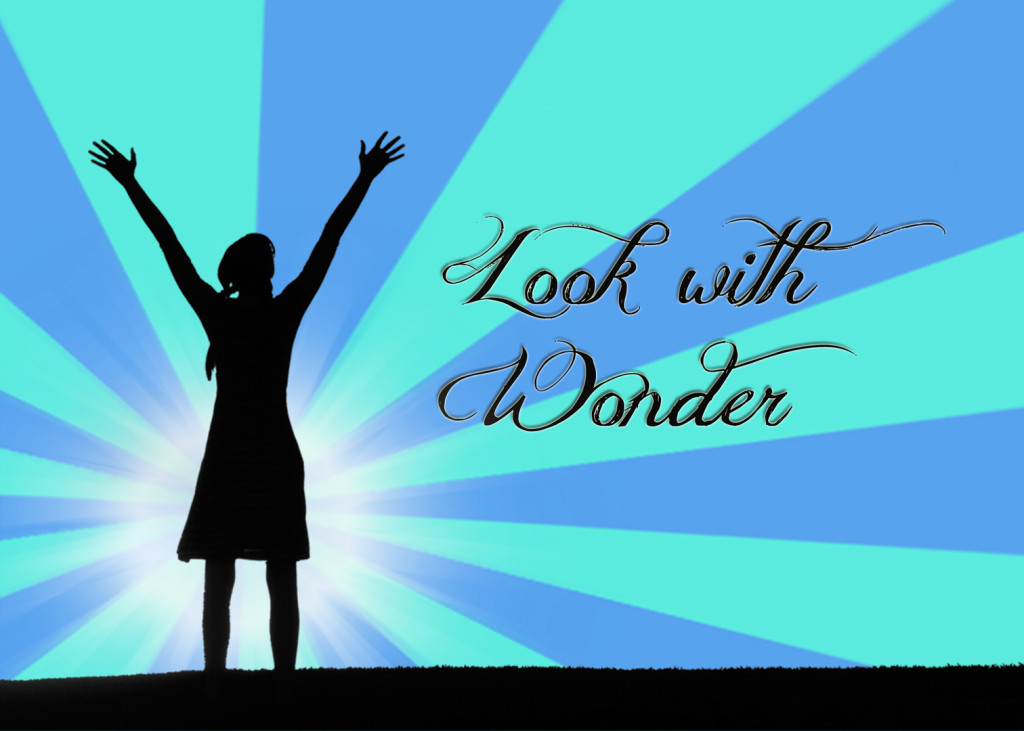 We had so much fun at our Stake Girls' Camp Kick Off last week that I just have to share it with you!!! I'm hoping to able to share a lot more of what we do at camp with you so stay tuned for future installments.
Our theme this year is "Look With Wonder". This is taken from a quote by President Hinckley,
"What do we do for our women?  We get out of their way and
LOOK with WONDER at what they are accomplishing."
I love how this is theme is meant to empower these girls as women. To help them know who they are and what God has in mind for them in helping them make their lives as beautiful as they possibly can be.
So excited for Girls' Camp, and even more than that, I am so excited and grateful for the opportunity to learn from some super amazing women in our stake. It is such a delight and a blessing to be around so many inspired and hard working women.
Happy Wednesday Everyone! I hope this made you smile.