Hey friends!
Yesterday I tried out a great bruschetta recipe and it turned out so yummy that I even saved the left overs and ate them more lunch today. HERE is the link that I got it from but I'm going to type it out here too so that you can see the things I added.
2 pounds of roma tomatoes (or any good, ripe tomato)
2 cloves of garlic, very finely minced
5 basil leaves (plus more for garnish), rolled up and sliced into thin strips
2 teaspoons balsamic vinegar (the recipe in the video didn't call for balsamic vinegar so I think it's optional)
Salt and pepper
For the bread:
½ loaf of wheat french bread (about 7-10 slices)
Softened butter for spreading onto the bread
1 clove of garlic
Instructions
Preheat your oven to 350 degrees
Quarter your tomatoes, and pull out all the seeds and "pulp" out of the middle with your fingers and discard so you are just left with the meat of the tomato
Chop the tomatoes up into small, bite size pieces
Transfer your tomatoes into a medium bowl and add in your garlic, basil, balsamic vinegar, and salt and pepper to taste
Store in the fridge until the bread is ready
Slice your loaf of wheat (I used white) french bread into about 1½ inch slices (ish)
Spread softened butter onto both sides, place the bread on a baking sheet, and place in your preheated oven for 10 minutes
Remove the bread from the oven, flip all of the slices over, and bake for another 5 minutes, or until golden brown on both sides
Slice the tip off of one garlic clove so you have a flat surface
Rub the garlic clove across the top of each toasted bread slice
Spoon the tomato mixture onto the bread, top with a little more basil, and serve!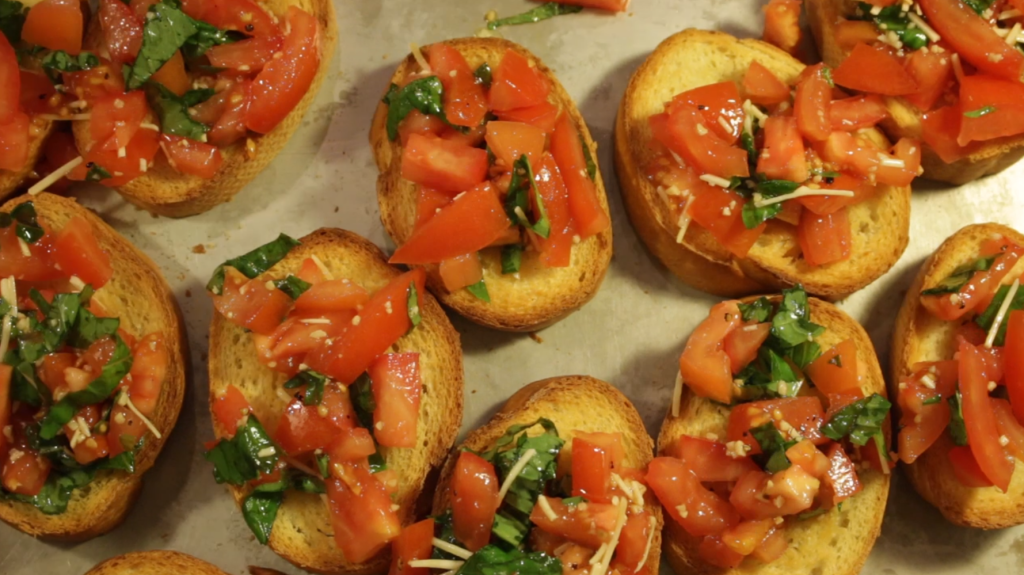 Hope you guys like it!
Happy Tuesday!
-Tara