Have you ever seen somebody's super cute monthly baby photos on Pinterest and thought, "I think I could do that". And then you start down the road to amazingness only to lose momentum for whatever reason and then you give up. That is usually me! But not this time!
I finally got down to business and put together all of my little girl's cute monthly baby pictures I took during her first year. She is such a sweet heart! Except when she's tired, or hungry, or mad, or hurt, or doesn't get what she wants…
Despite her feisty attitude, I got to snap a quick picture each month when she was happy and smiling.

I love her so much! And I am kind of proud of myself for actually sticking this one out.
And I love how this chalkboard project turned out that I used during her newborn shoot. I did do all the writing free hand with real chalk, but I copied the idea from somebody on pinterest.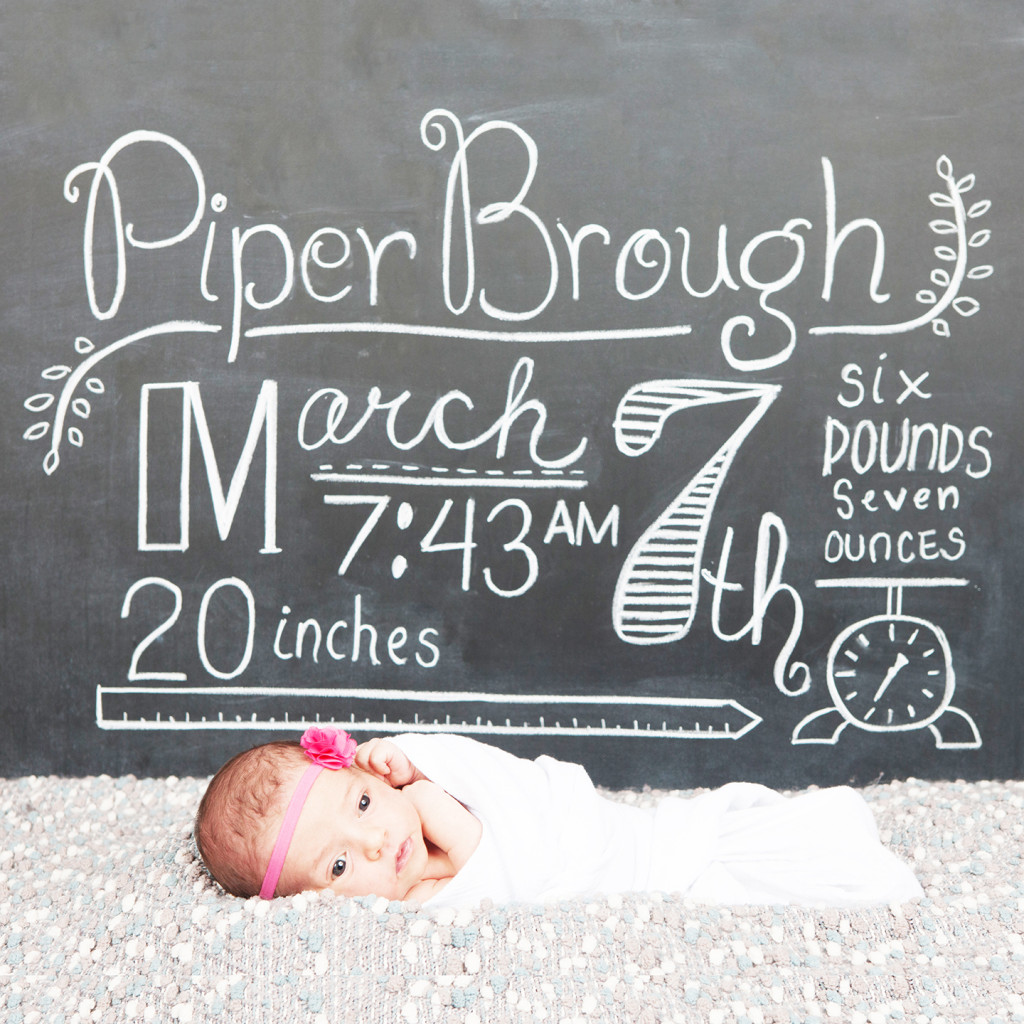 So this is all I have to share on this lovely Friday. I'm a little sad because my computer's hard drive died on me this week but hopefully I can kick it back into gear next week. Happy weekend y'all!!
-Tara