This past Friday me and my husband had a definite DATE NIGHT WIN! We spent the evening in Scottsdale's Art of Merlot painting studio.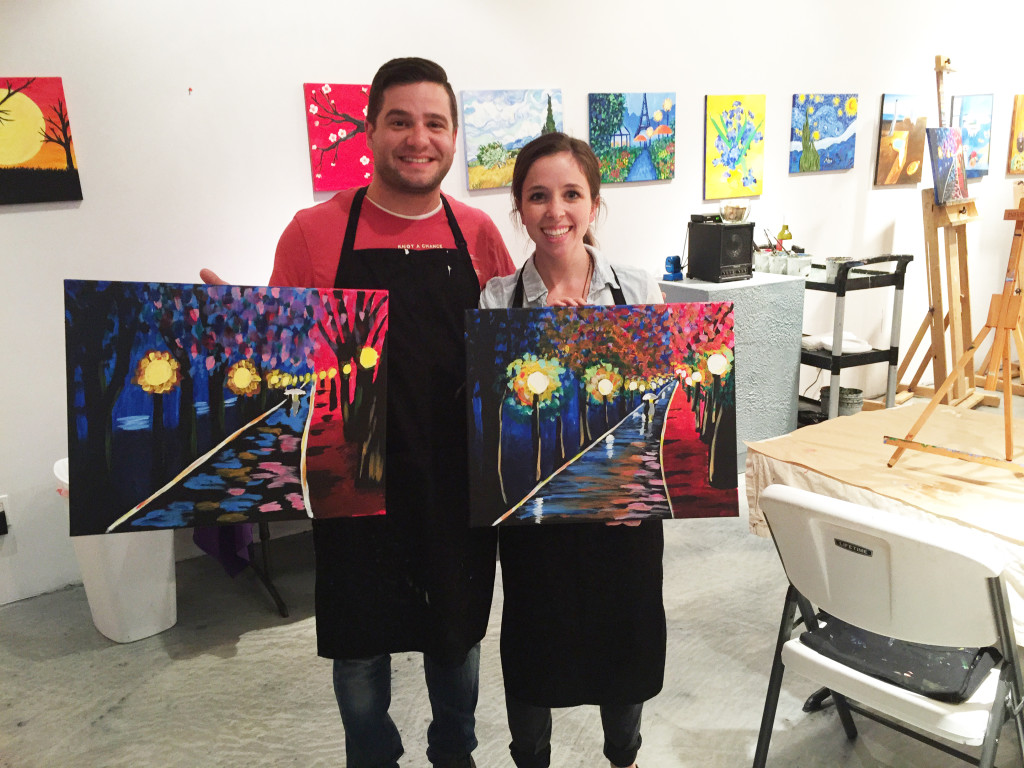 They have a collection of different paintings that you can sign up for and come and learn how to paint it! It's also a wine drinking activity as well. Art of Merlot provides glasses and sells some drinks as well as a couple of snacks that you can purchase there. We brought our own non-alcoholic beverage since we don't drink. There were a couple of girls groups having a grand old time and it got pretty loud in there by the end of the night;)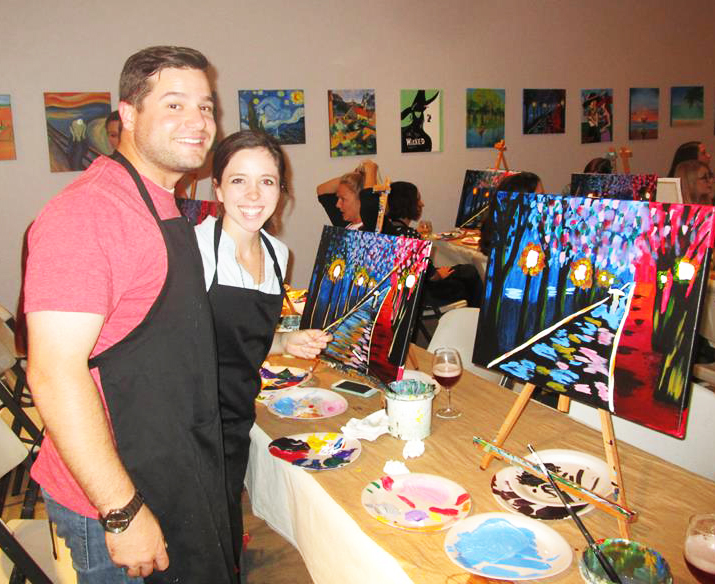 We love going on dates that put us in new situations that we haven't yet experienced with each other and this was one of those. We had so much fun trying our hand at painting and were both pleasantly surprised with the outcome! Plus we now have some new art to put in our house.
I would give this date 4 stars!

Just a couple of things pick off that fifth star. Although it was a lot of fun, it is kind of pricey, about $40 per person. Some might say it's totally worth it but personally I like to keep it a little cheaper so we can do more fun stuff the rest of the month.
Also, one thing I didn't really like about the whole set up was the instructions. The instructor was super nice and helpful, and the other helpers were good too, but the pace was a little slow in the beginning and then the last ten steps seemed to all happen at once. I don't know, just my opinion.
Would I do this again?
YES!
It would be great for a girls' night out, date night, group date or even an adult family outing.
And there are discounts out there if you can find them. Living Social and Groupon might be a good place to look.
HAPPY MONDAY EVERYONE!
-Tara