This past year I was called to take part in our stake girls camp! We had the priviledge of going up to Camp Lomia in Pine, Arizona and spend 4 days and 3 nights together, playing, learning, and nourishing our testimonies of Jesus Christ and our roles as mothers and women.
Our theme this year was "Look With Wonder". Based on a quote by President Hinckley that says…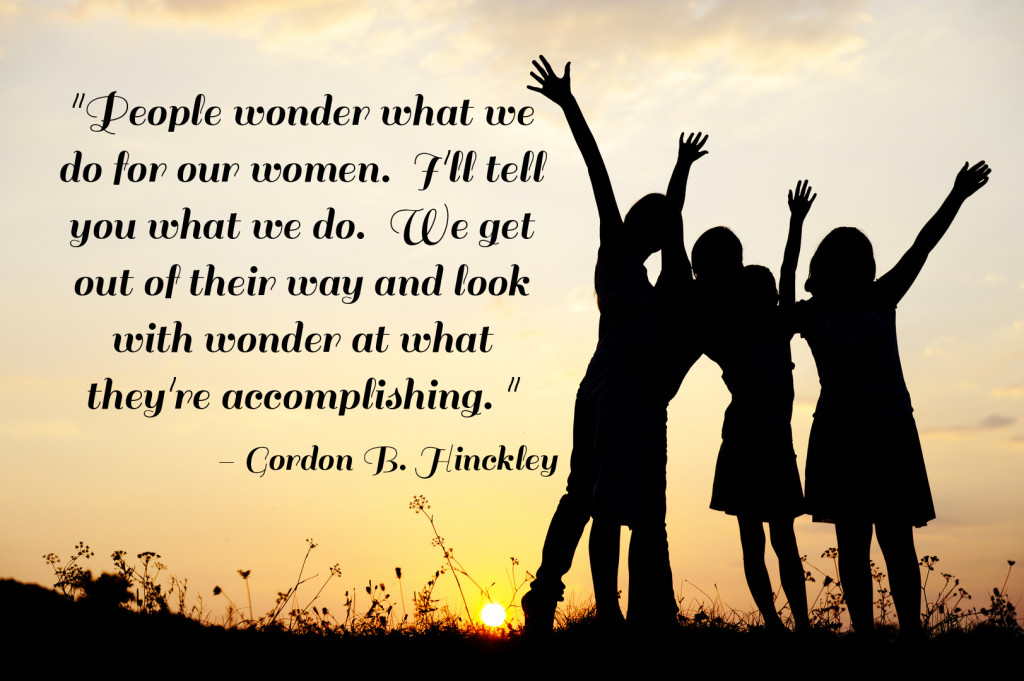 I loved how this theme talked about some of the most basic elements of the gospel; our role as women and mothers, the importance of family, and the amazing power of the Lord's Plan of Happiness.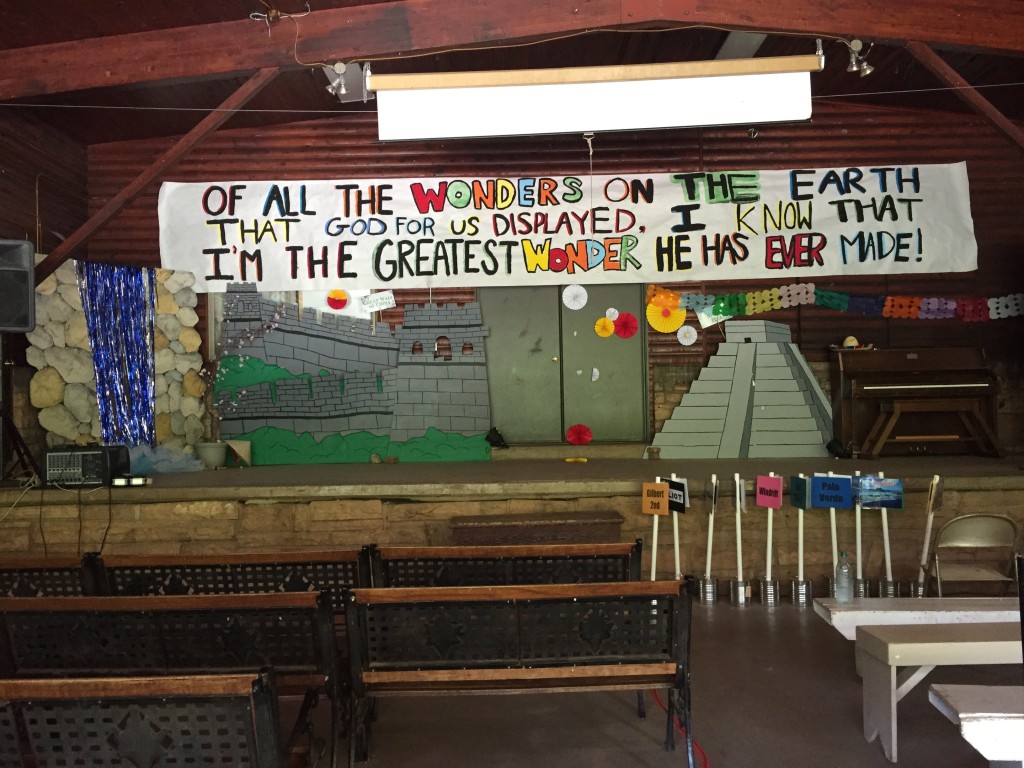 You might be thinking, "that sounds like a very serious theme, how did you make it fun for the girls?" I'll tell you!!
Going along with our theme "Look with Wonder" we had every ward choose a Wonder of the World to be their ward theme. For example, my ward chose the Savanna Desert and they decorated their cabin with tribal masks, and animal print, and they used some scenes from The Lion King in their skit. Some of the other wonders were the Galapagos Islands, the Harbor of Rio De Janeiro, the Great Wall of China, Victoria Falls, the Taj Mahal, the Northern Lights, the Colosseum in Rome, and the Grand Canyon. This made it fun for the wards because all of the wonders were so different and it made the skits awesome and so creative. Having the wonders of the world as part of the theme also gave the stake a lot of creative freedom to decorate the stage however we wanted.
SKITS
If your stake hasn't tried this yet you need to!! For our skits this year we had everyone video theirs and hand them in way before camp and we compiled them all together and showed them the first night of camp.
This was so amazing because it took out a bunch of stress that some people feel when they have to get up in front of crowds and it eliminated a lot of the stuff that the wards had to bring up. Now, don't get me wrong, I am all for live skits and getting girls, and leaders for that matter, out of their comfort zones and having fun in front of everyone, but having the video all ready to go was a very fun and new way to do things. We had so many creative and cool videos. Some people went to the temple and filmed around it, some videoed themselves underwater, one group even got a drone involved. It was a big hit.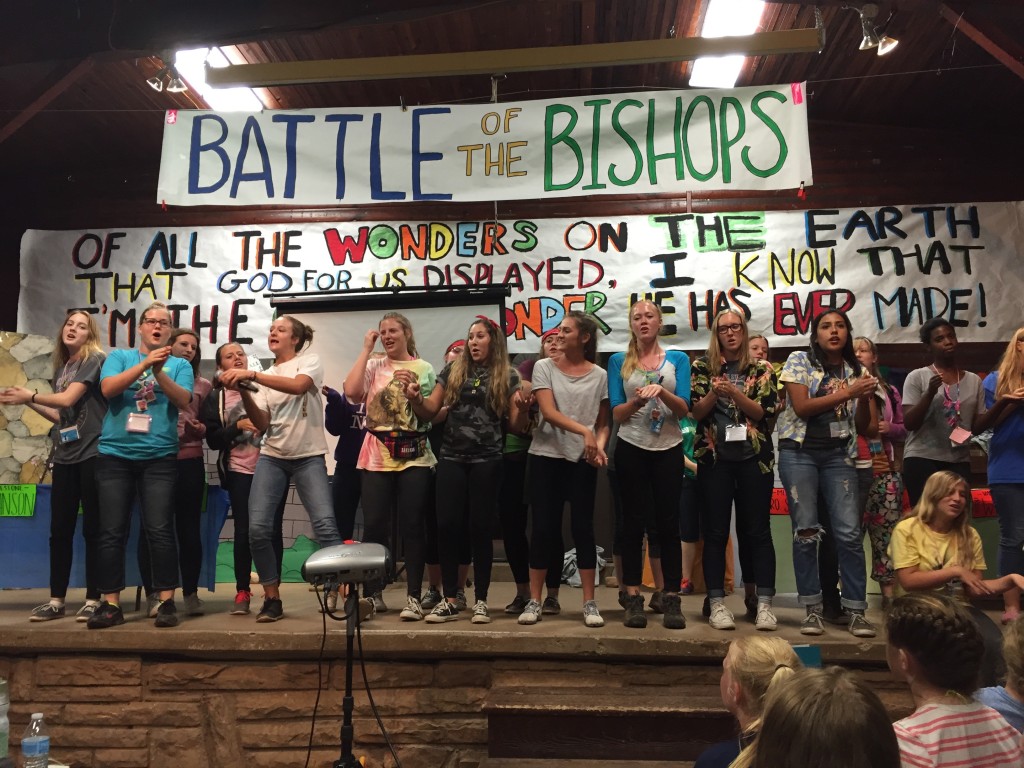 (YCLs leading in camp songs)
CHALLENGES AND LANYARDS
We got all the girls lanyards with a little plastic pouch at the end that had their name and ward name plus each days schedule and the paragraphs from The Family: A Proclamation to the World that they were challenged to memorize. The main purpose for having the lanyards was to give the girls opportunities to be recognized and rewarded. We wanted to create opportunities for the girls to feel noticed and loved, so we told all the leaders to bring lots of ribbon and whenever they noticed the girls being nice to each other or being helpful or really just doing anything at all, they gave them a ribbon to tie onto their lanyard. By the end of camp everyone lanyards were covered in cute ribbons and looked adorable!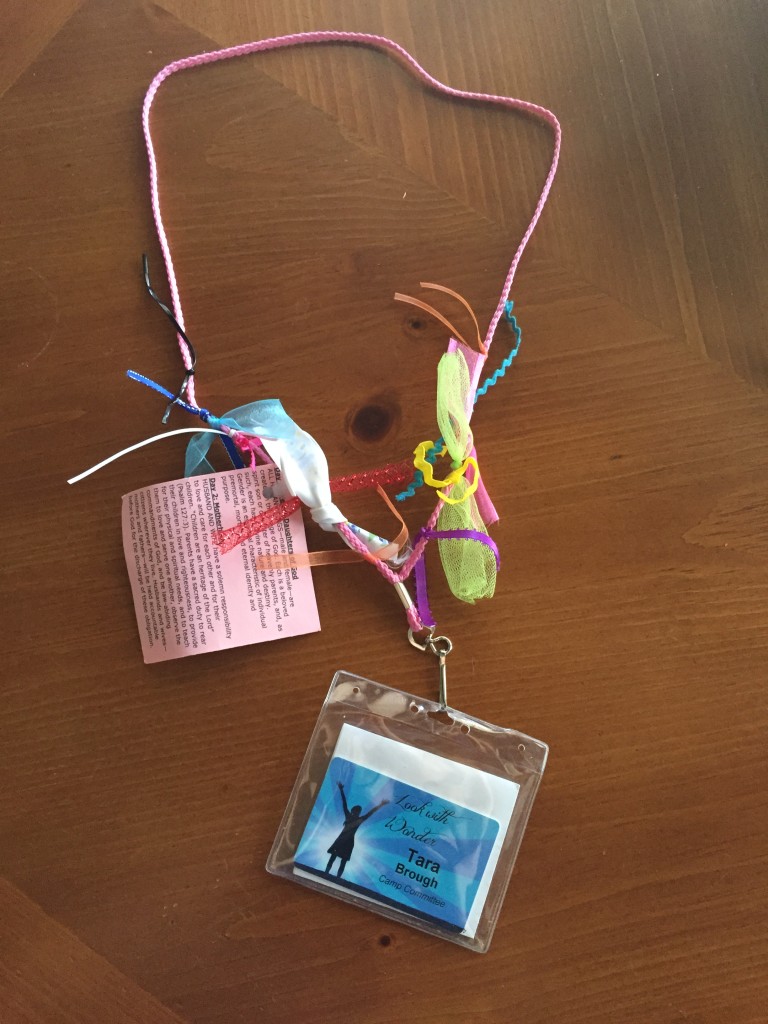 We encouraged everyone to memorize three different parts of the proclamation and when they passed it off to a leader, they got a special ribbon and we also gave them a treat that night at the night program. This is my lanyard and I'm just realizing that I didn't get all the ribbons for memorizing the paragraphs! Lame! But I did get the giant candy bar so I guess it's ok.
ACTIVITIES
We had a couple of amazing activity planners and they sure delivered. We had everything from water games, ziplining, amazing classes, water balloon launching, hikes, to "Ride Like Thunder" (that's what we called it). They made like five or six of these little wooden cars and the girls and leaders got to ride them down a hill up by the addies. This was such a fun adventure and a challenge for us. Even though the cars weren't super fast, they would get some good momentum going down the hill and it was very scary for a lot of the girls and leaders. A great way to test your bravery and have fun at the same time.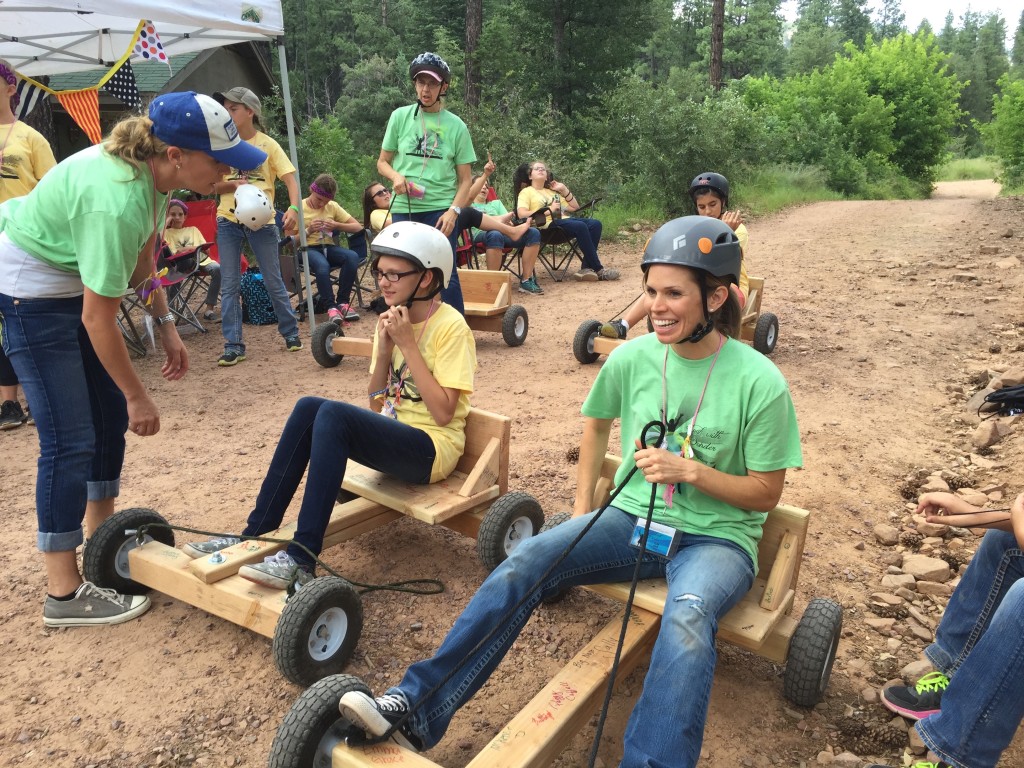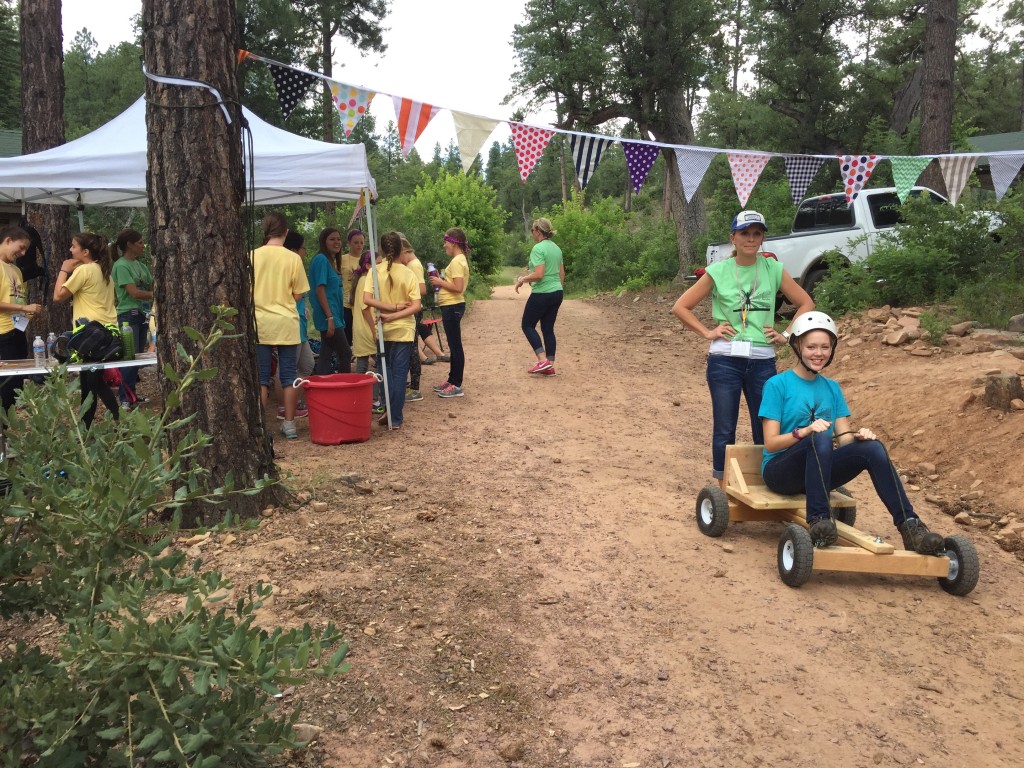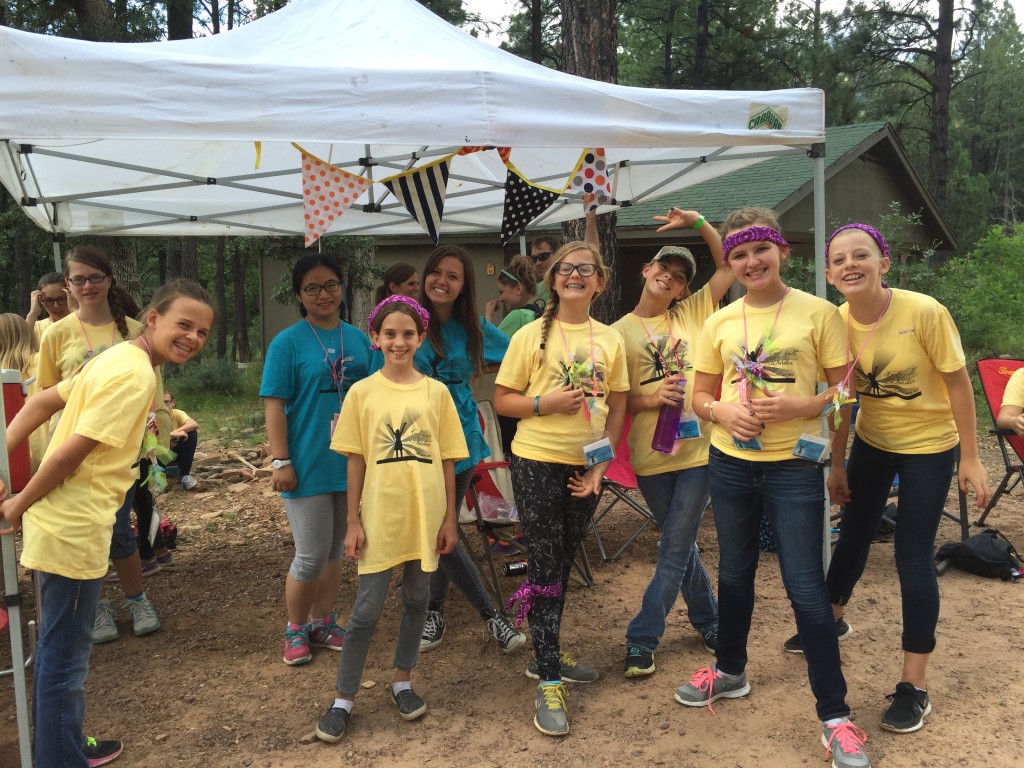 (My cute ward. Love them!)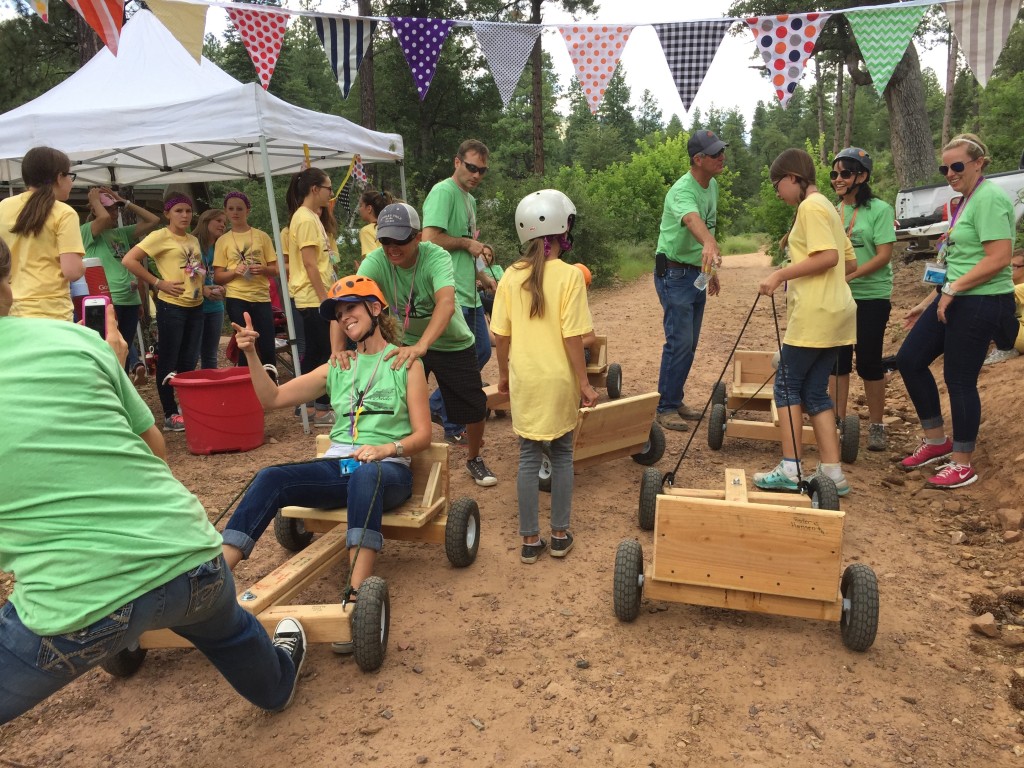 SEATING POSTS
This is an example of the sign posts we made with the ward's name and "Wonder" behind it so that we could rotate where each ward sat for the night program each evening. They came in quite handy!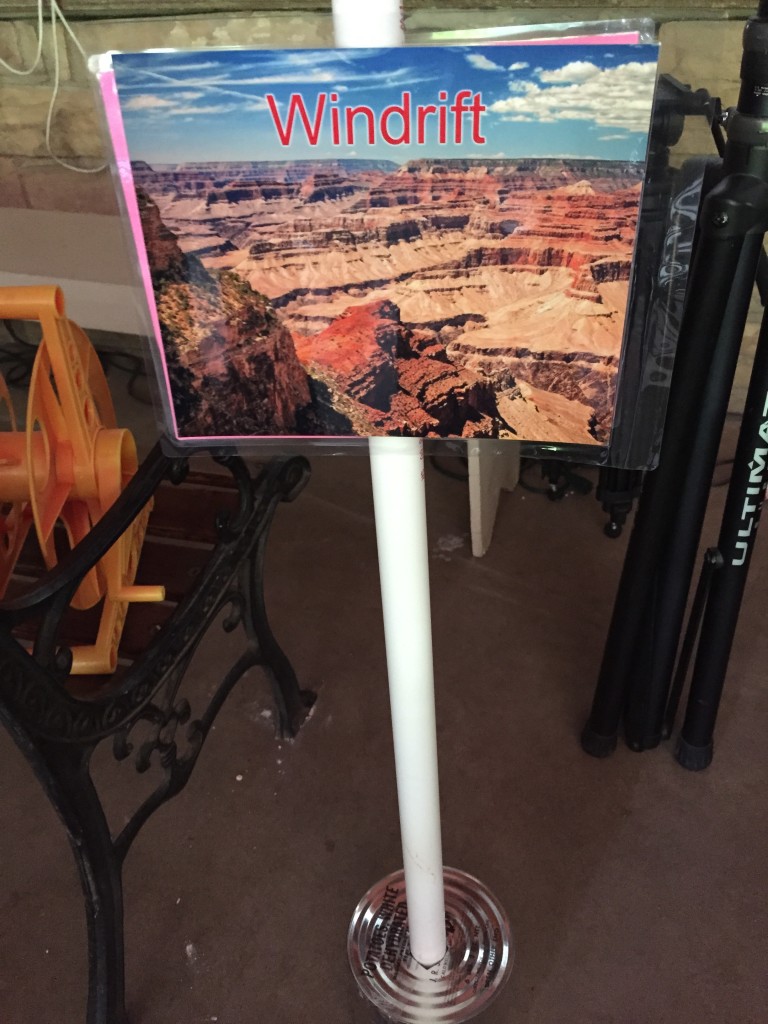 CAMP DECORATIONS
Going along with our theme of motherhood we printed out a ton, and I mean A TON, of memes about motherhood and taped them up all over camp. We put them in the bathrooms, in the craft room, in the cafeteria, in common areas and on every door.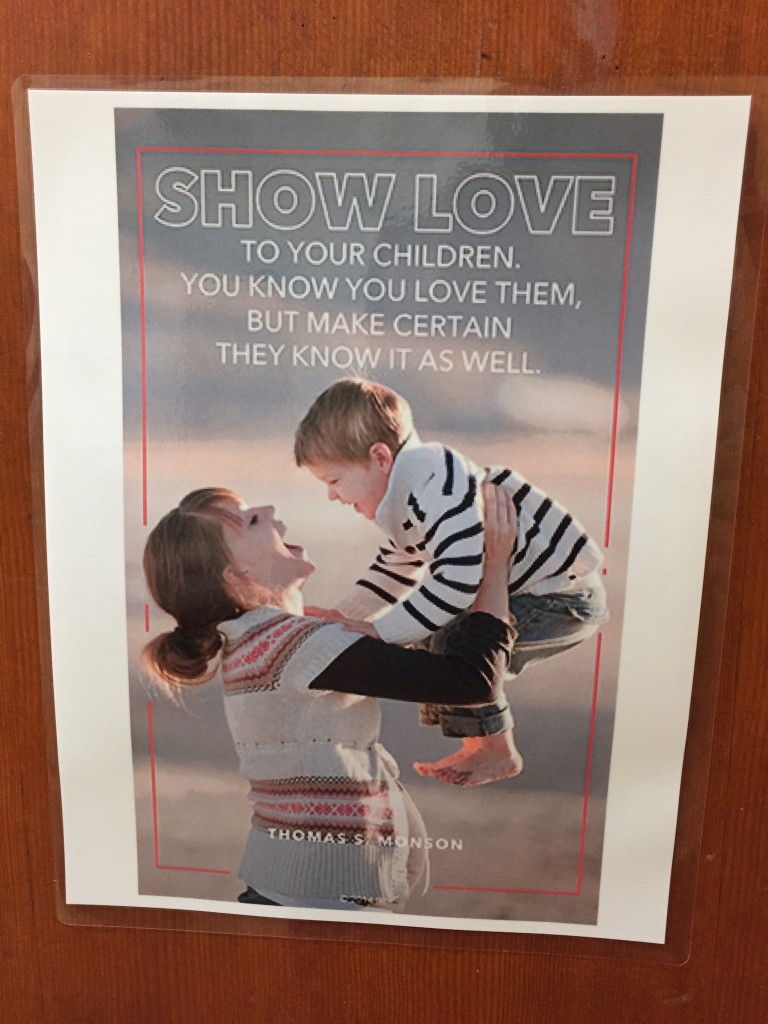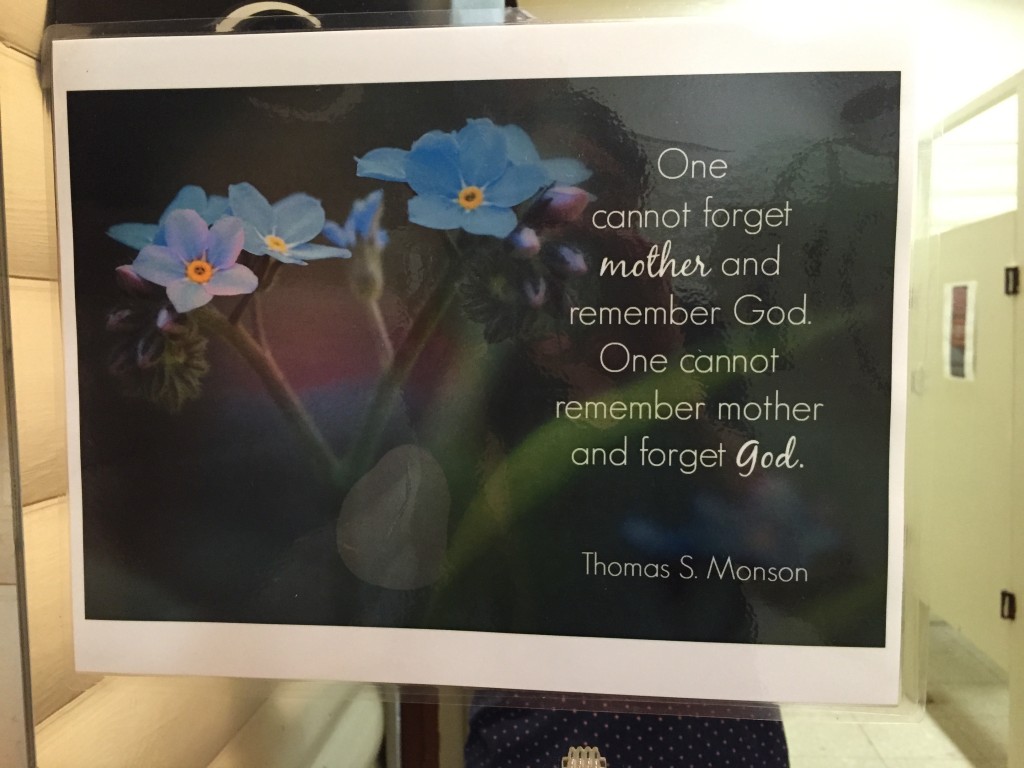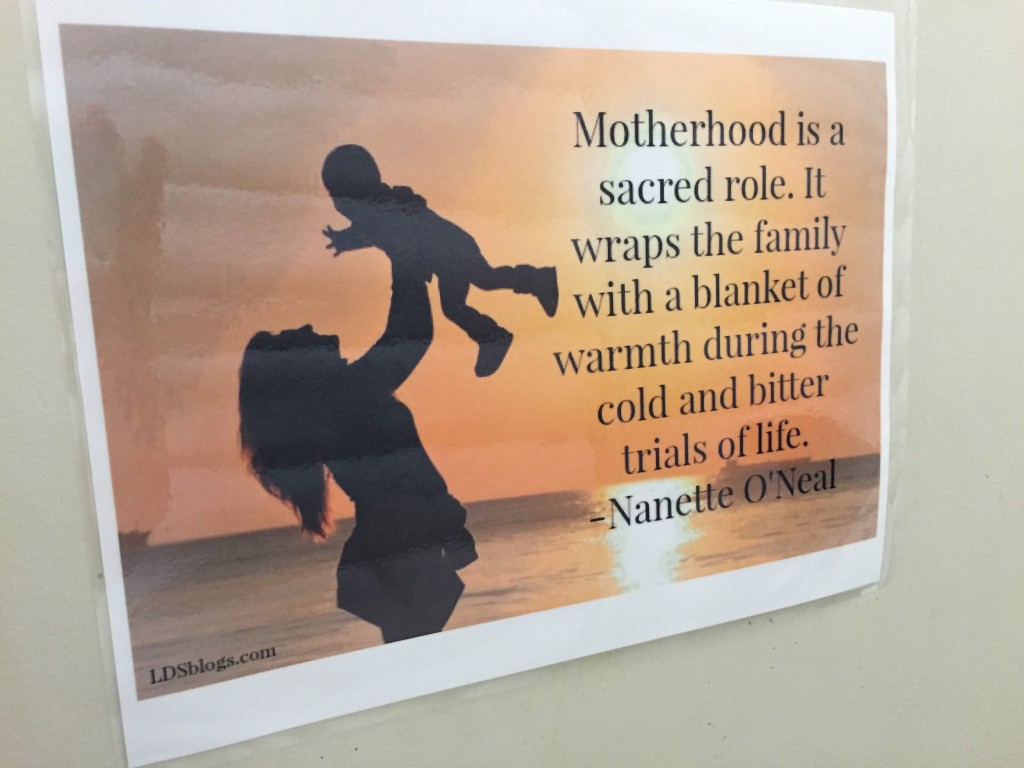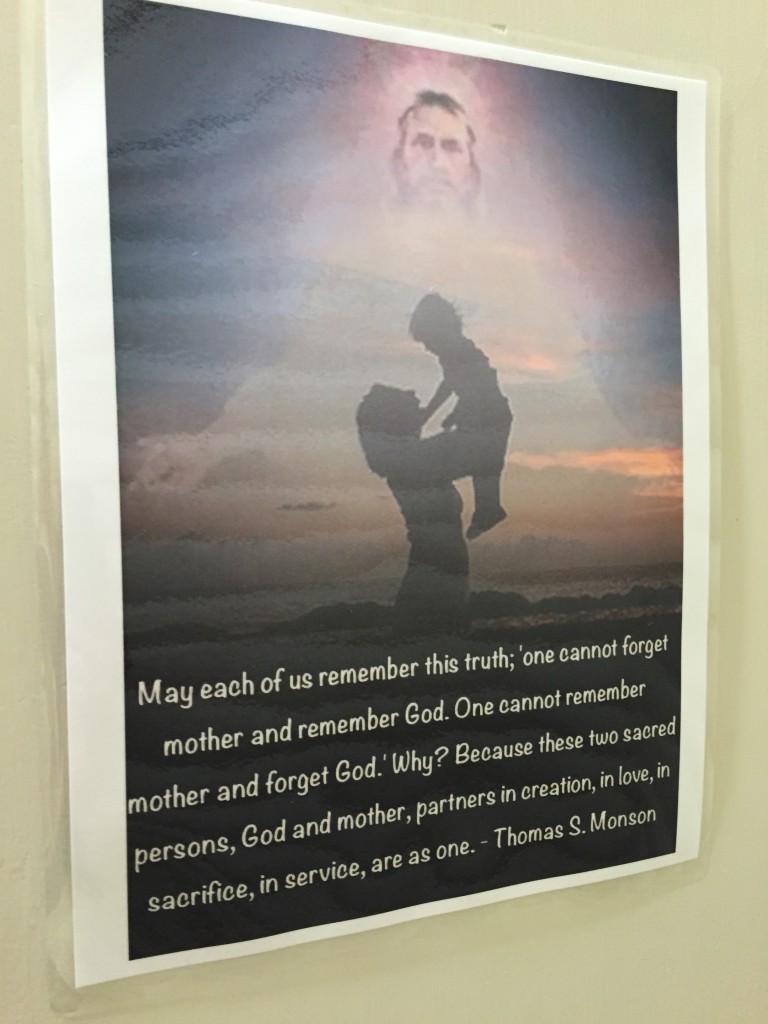 Personally, I loved having all the motivational quotes in my face all the time. It's interesting how a little thing like a sign on a wall can turn your thoughts to God, or to your own strengths and dreams. It made me want to update my home with great quotes all over the walls.
NIGHT PROGRAMS
My calling was over the night programs. One night we had a lesson on Motherhood and having a mother heart, which included a speaker and I created this video that we showed on that night.
My favorite night though, was Bishop's Night when we played Family Feud with each ward's bishop and the stake president. I gave all the girls a questionnaire to answer while they drove up on the busses, then I did my best to tally them up accurately, and then I used this amazing Family Feud Powerpoint Presentation to play the game. It was LEGENDARY! The girls loved it.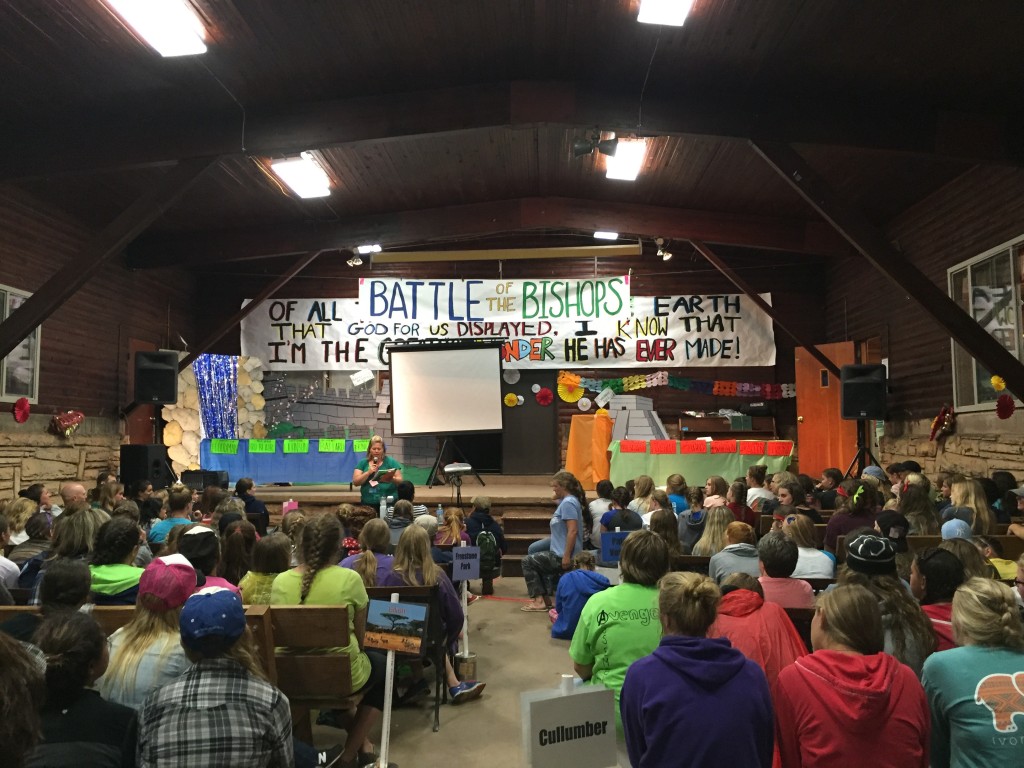 SERVICE PROJECT
But my favorite part about our camp was the service project. This year was really unique because we had an amazing camp director who was so in tune with the spirit, and was able to be an instrument in the Lord's hands as he guided her through the process of finding, raising money for, and installing this amazing statue that is now permanently a part of Camp Lomia in Pine, Arizona.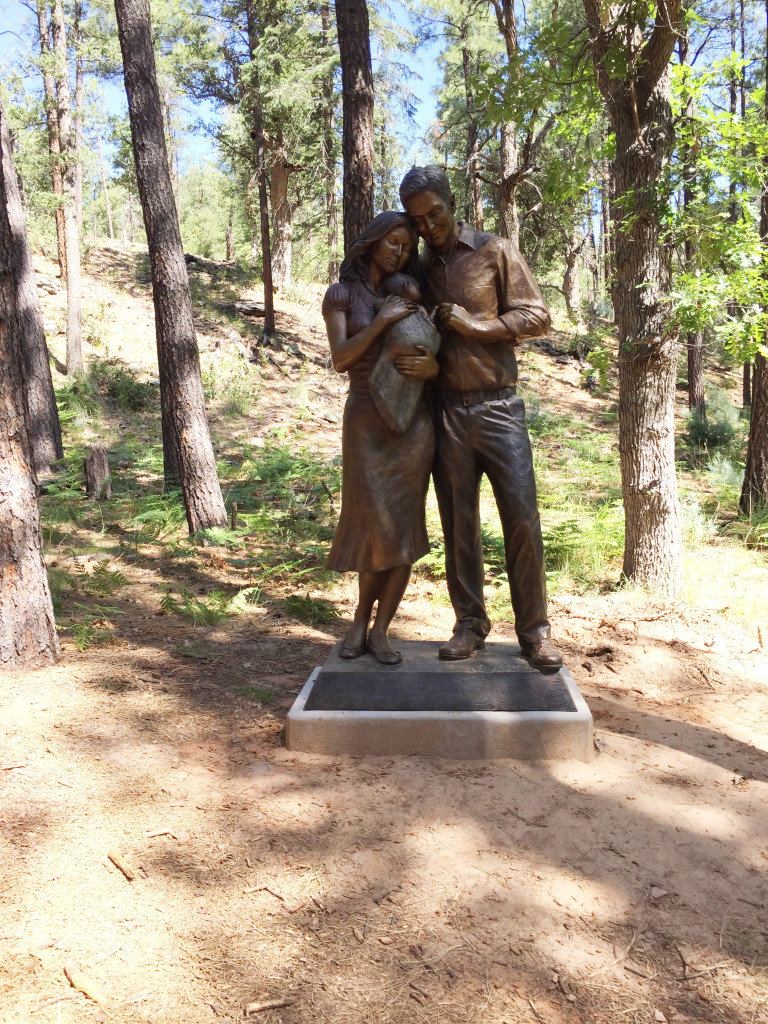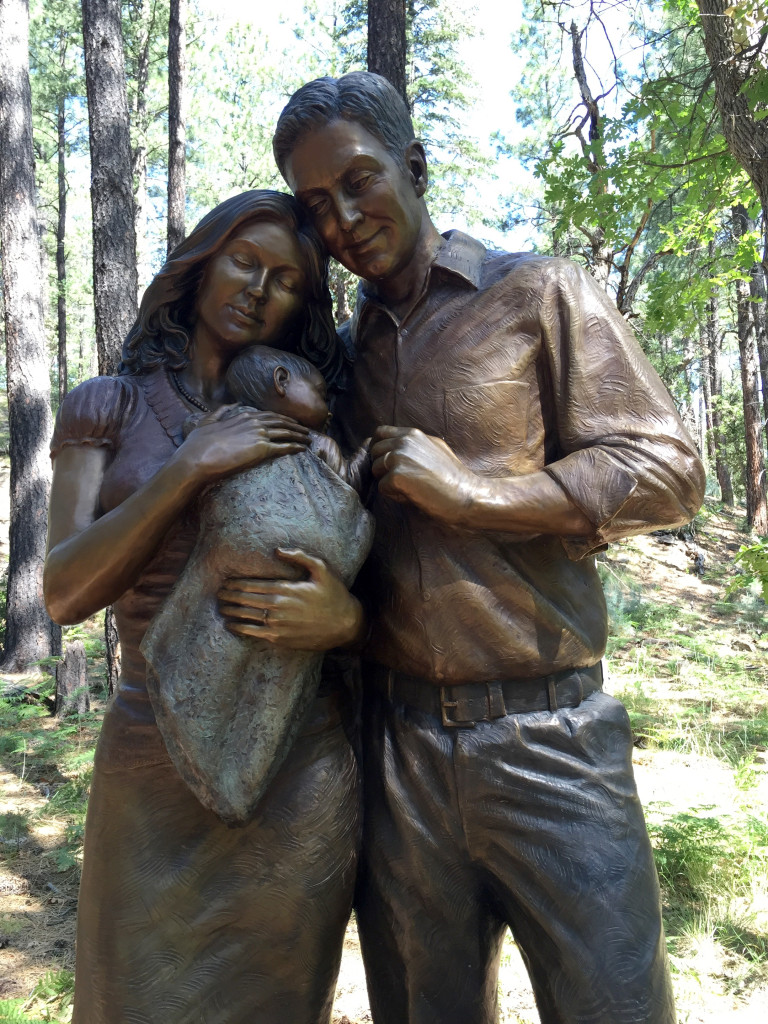 This statue represents what Heavenly Father wants for all of His children. To be part of a loving family for  eternity. This was the "Big Picture" message that we wanted the girls to understand and feel ring true in their hearts.
The service project that our girls got to participate in was clearing and lining the trail leading up to the statue. It was hard work and turned out to be really good for the girls.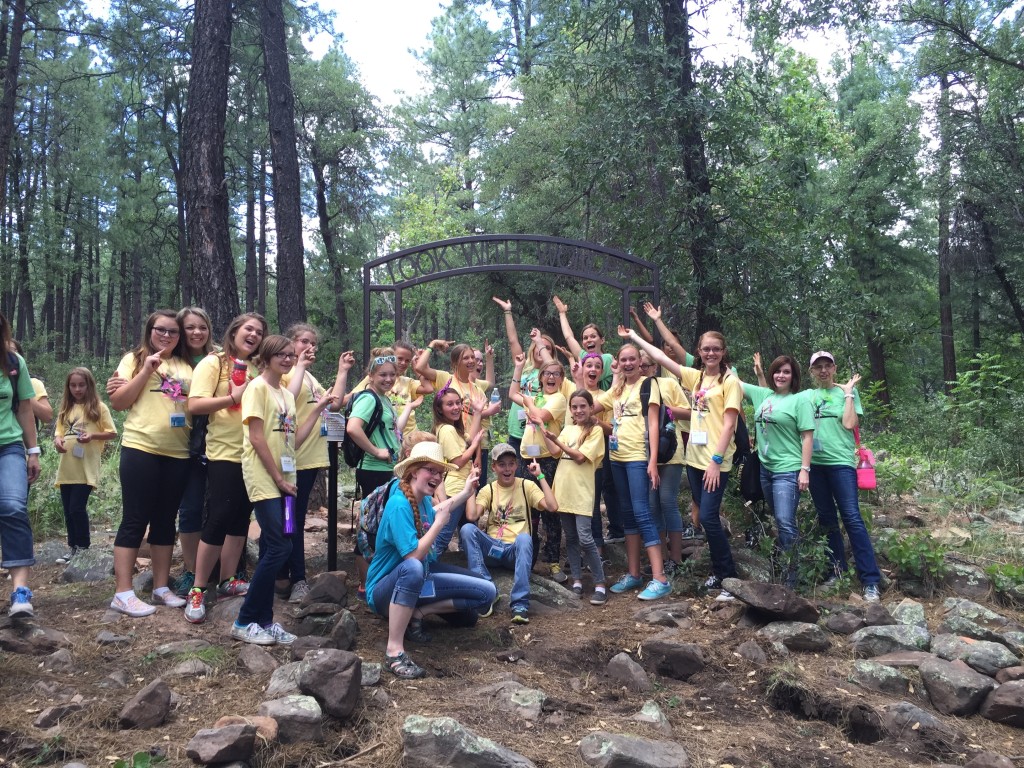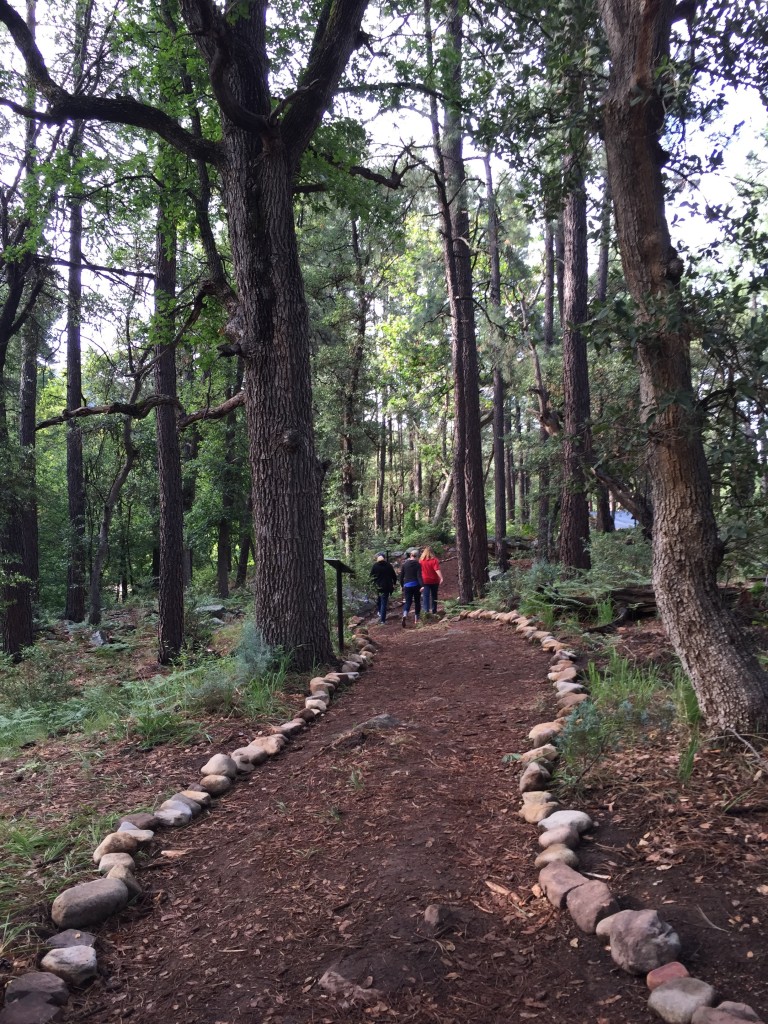 The trail is called the "Wonder Trail" and there is so much more to this statue than I can share in one post, so I'm planning on writing another one all about it. Stay tuned for that.
Everything about this camp was uplifting and edifying. I'm about to say "blessed" like a million times so prepare yourself. But seriously! I am so blessed to have been called to this calling in the stake camp committee and I have learned so much! Being a part of the leadership end of camp was totally new for me. I loved it. But also, just getting the opportunity to go to camp and learn was so wonderful. I felt so rejuvenated and motivated to do better in all aspects of my life, but especially as a mother.
Being a mother is a gift, and a privilege. I know that not every woman out there has the chance to be a mom, and I don't know why I have been blessed with motherhood, but I just hope that I can try my best every day to soak in every moment I have as a mother, and to not let this time slip between my fingers.
The youth program in the LDS church is amazing. If you are not a member of our church but want a place for your teenagers or young kids to find good friends and leaders who will encourage them to make righteous choices, find your local mormon missionaries or church building and you will be welcomed with open arms.
I hope this can help anyone looking for Girls Camp ideas or any youth program ideas. Feel free to comment or share what you did for camp this summer.
-Happy Friday!