I am having so much fun preparing for our 100 Days of Real Food Pledge which we're beginning this Monday. Side note, is it seriously almost JUNE!!! Anyway, I've been experimenting with a couple of recipes and wanted to share my findings with you!
This HOMEMADE GRANOLA is so easy and so yummy! A great snack or a yummy breakfast. I'm planning on using this recipe to replace all the sugary, boxed cereal that I'm used to getting. And I'm also going to put it on yogurt with fruit for a delicious parfait. I'm getting super pumped people!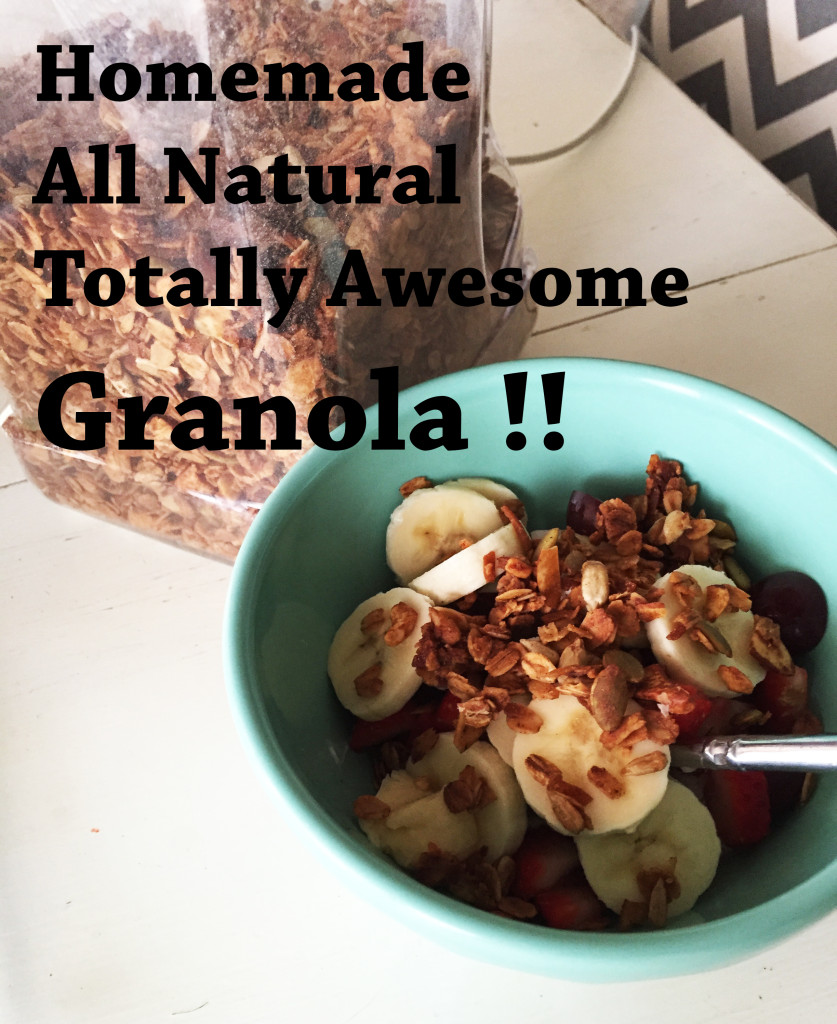 I also tried out this WHOLE WHEAT TORTILLA RECIPE and even though my first batch wasn't super amazing or anything, it still turned out pretty good. And my little picky 3-year-old kept asking for more to munch on. Plus he enjoyed making them with me.
This recipe was also super easy!
Please don't judge my tortilla shape… it was my first try!! I'll be a pro by the end of our 100 days.
Are whole wheat tortillas supposed to be kind of thick? I rolled these out as thin as a could and they were still a little thick for my taste. But I'm thinking that's just how whole wheat recipes go… I also cooked them a little too long so they weren't as flexible as they could be.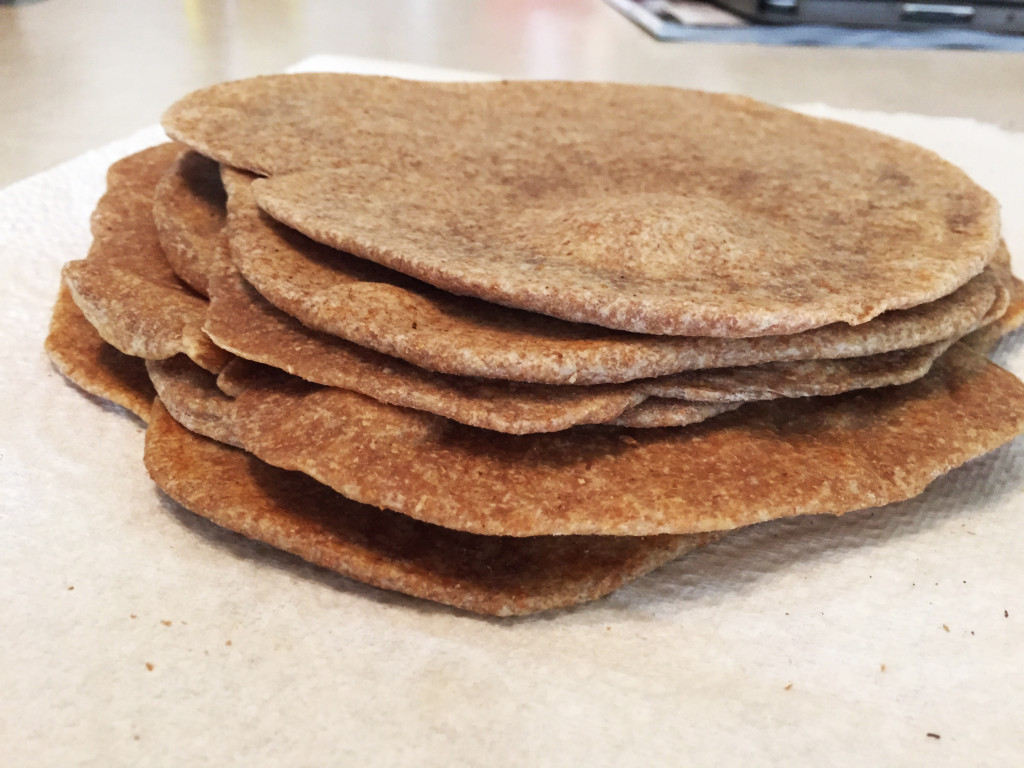 I hope you can all stay tuned for more Real Food installments. And don't forget I get a lot, if not ALL, of my real food recipes from 100 Days of Whole Food.com
If anybody out there has tips or tricks for living a real food lifestlye, leave a comment!
-Tara