This year I went crazy with our front yard Halloween decorations and I love it!
I combed Pinterest for the best DIY Halloween Decorations and I'm here to share it with you. These are super easy and the kids love them! Not to mention all my neighbors think they're super cool too 😉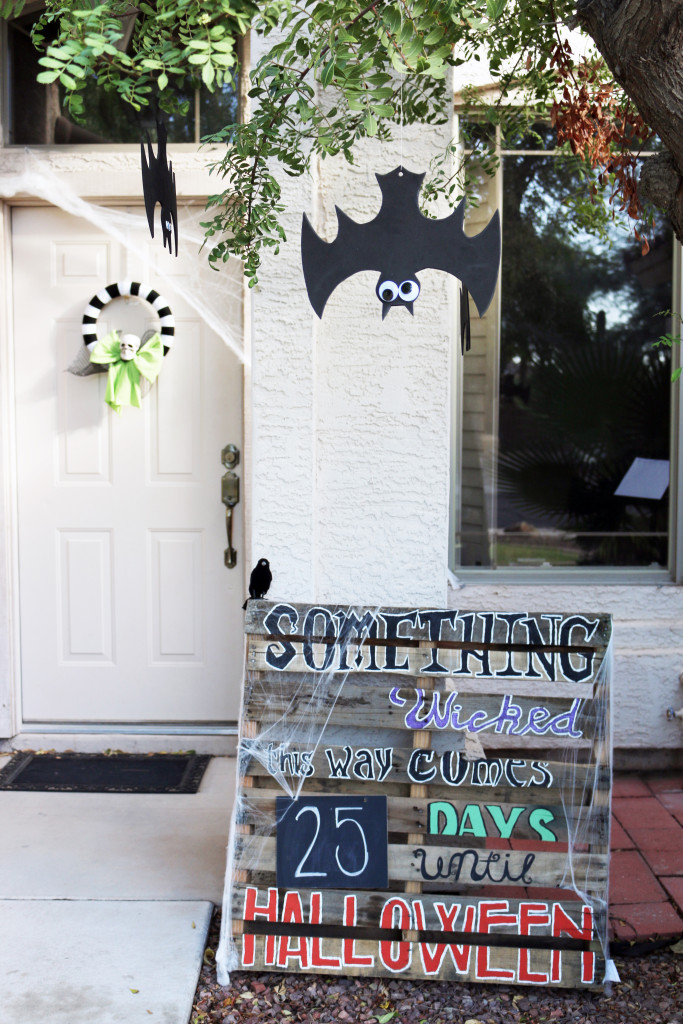 Let us begin with these adorable bats. My three- year- old loves these! They are so easy and it's been raining here for a couple days and they are still holding up. Easy and durable, can't ask for more than that!
HGTV did it again. Check out the link here.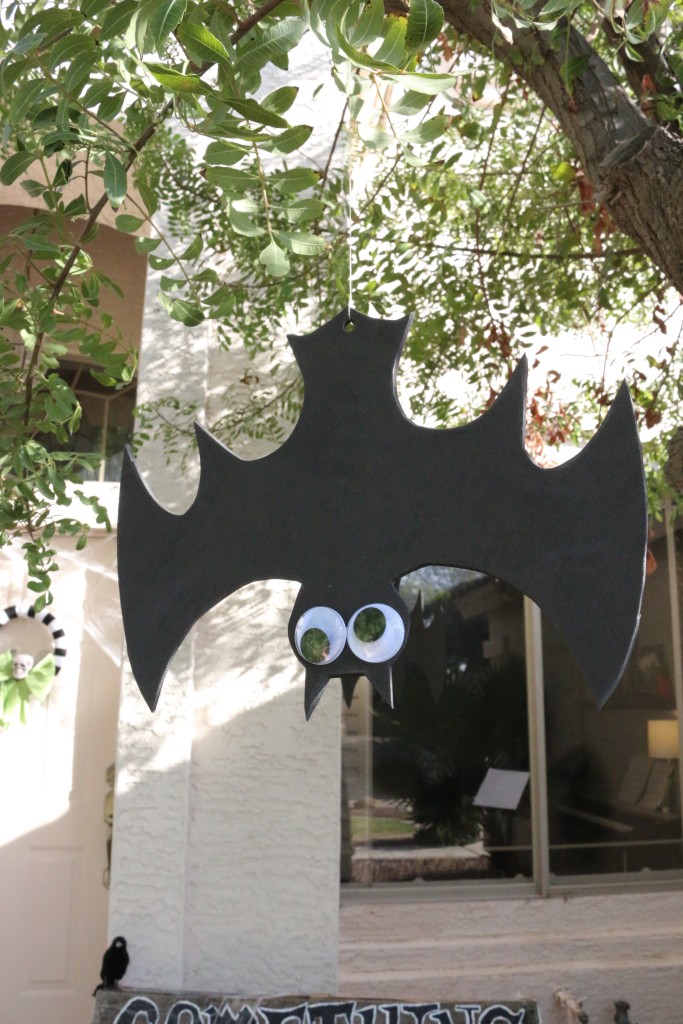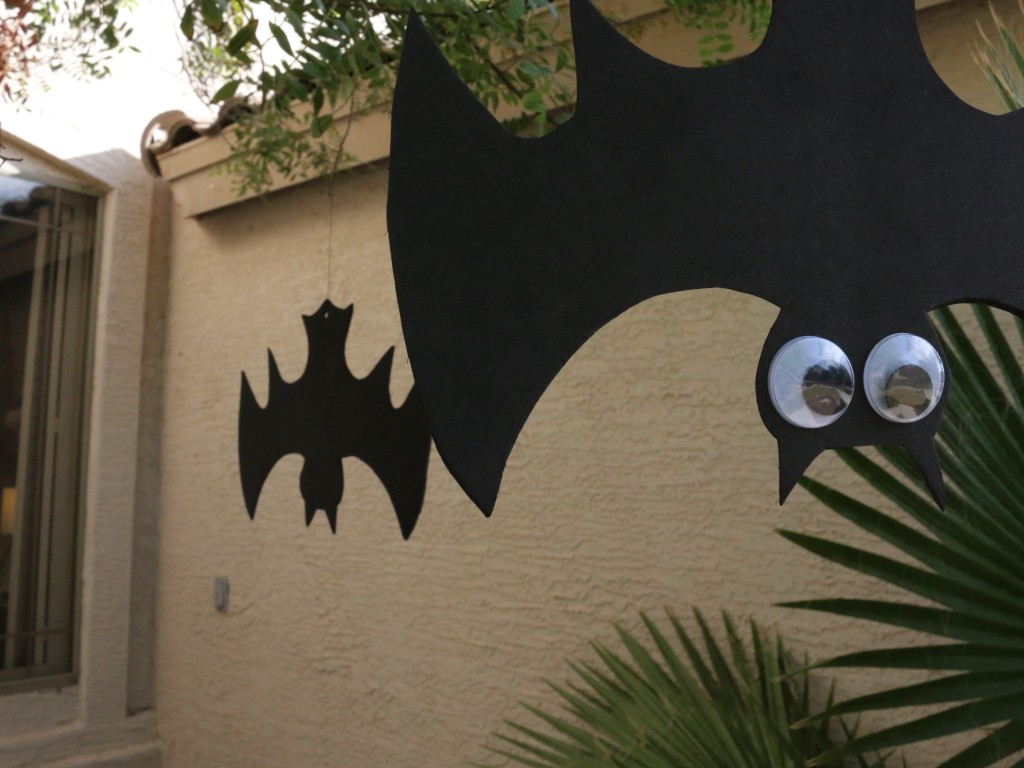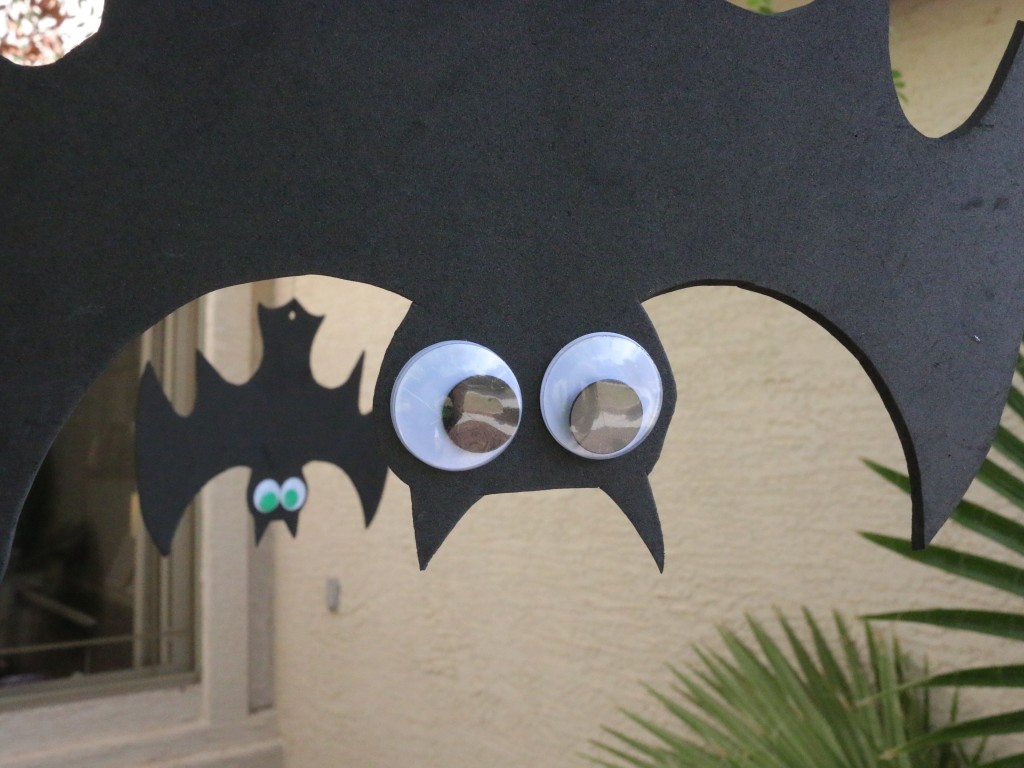 I love my Halloween wreath. I made it last year and when I got it out last week it just made me happy. Tutorial for this will be up soon.
All it is is black and white yarn wrapped around a craft foam wreath. Look around your craft store for something spooky or something cute to put in the wreath and just hot glue it on! Super easy.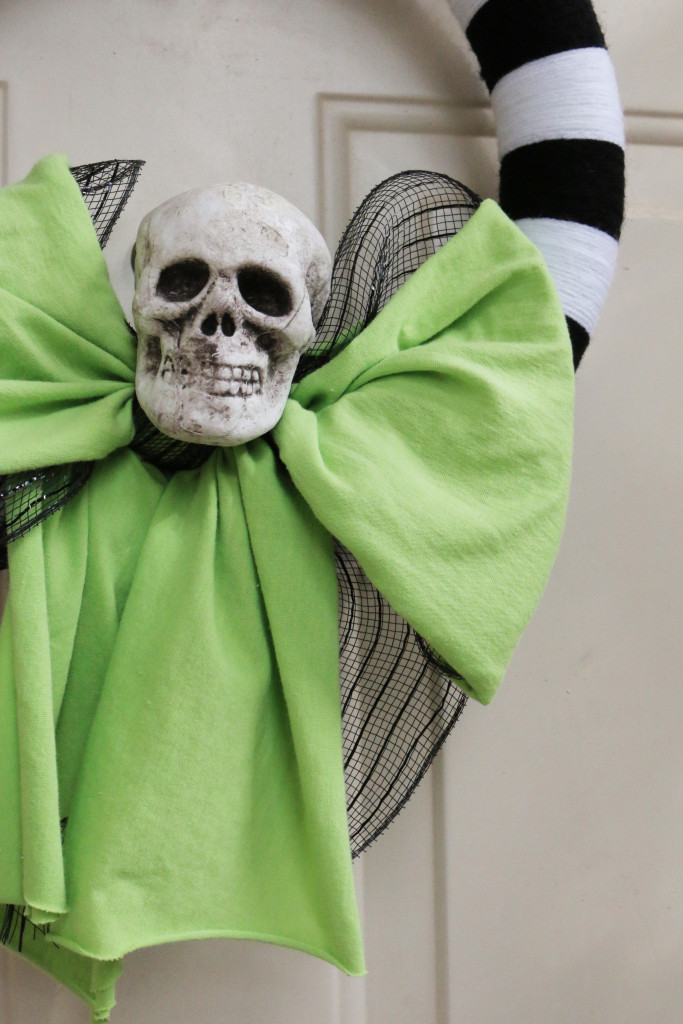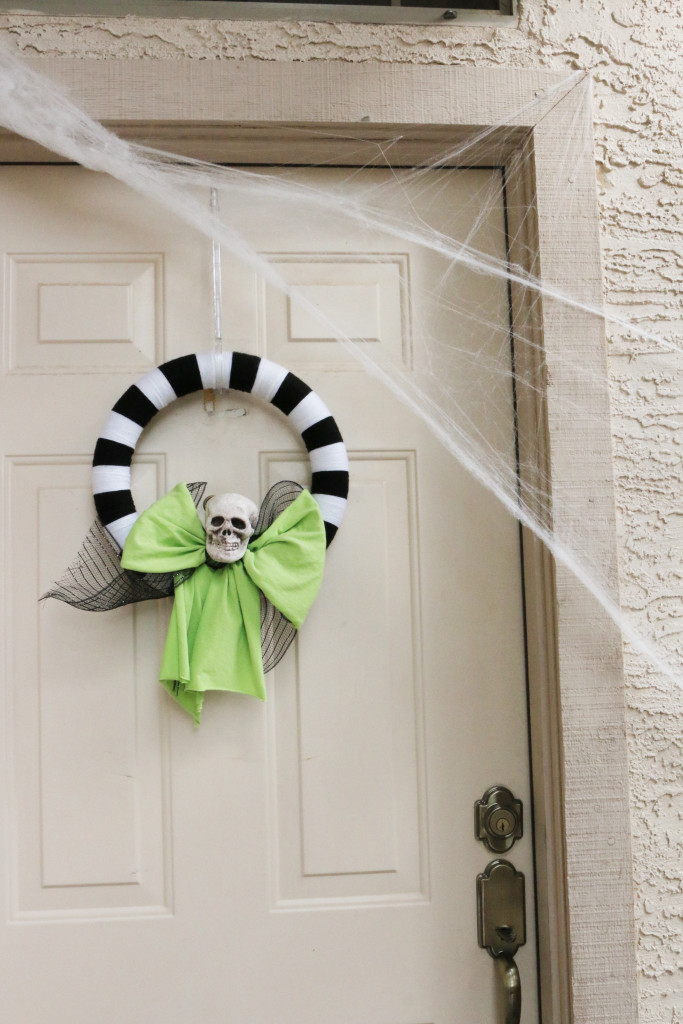 These super easy friendly ghosts are my son's favorite. Every morning he greets them with, "Hi Ghosts, nice to see you!"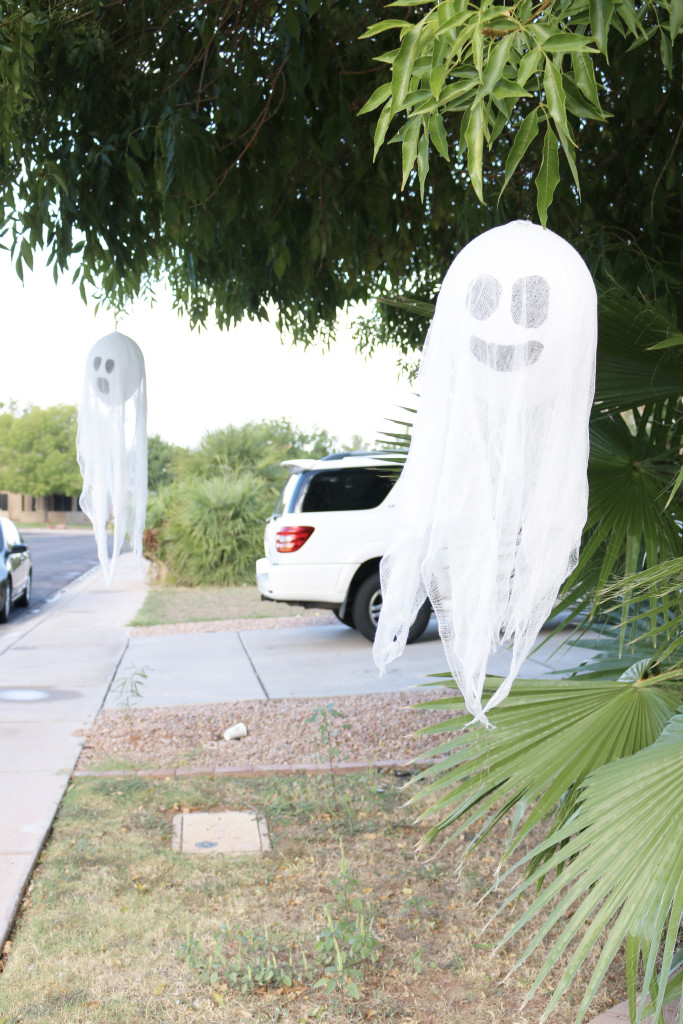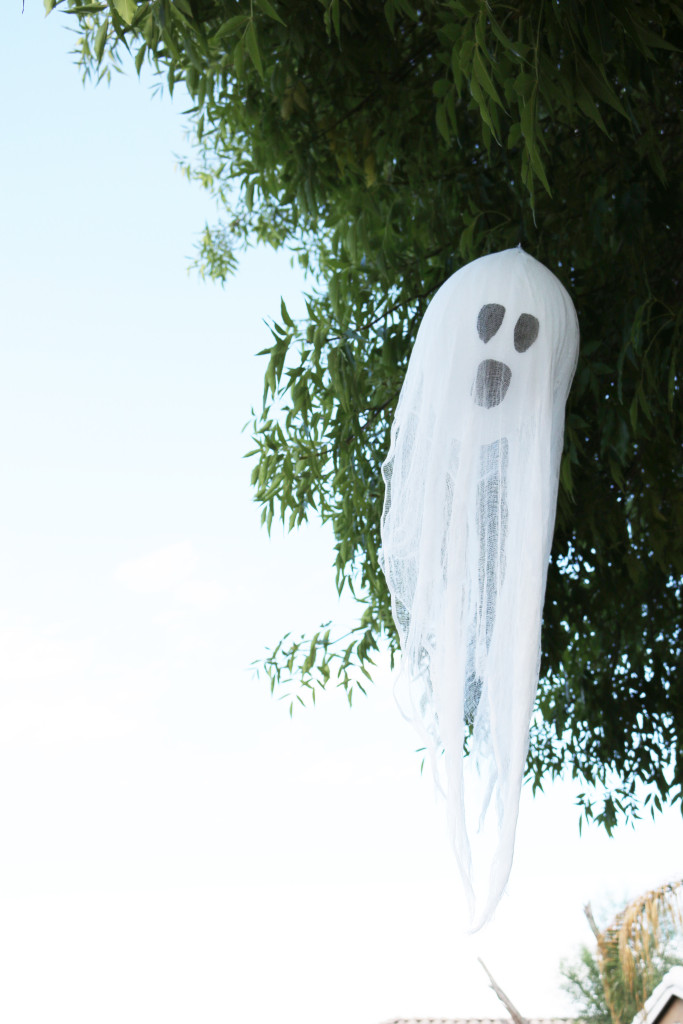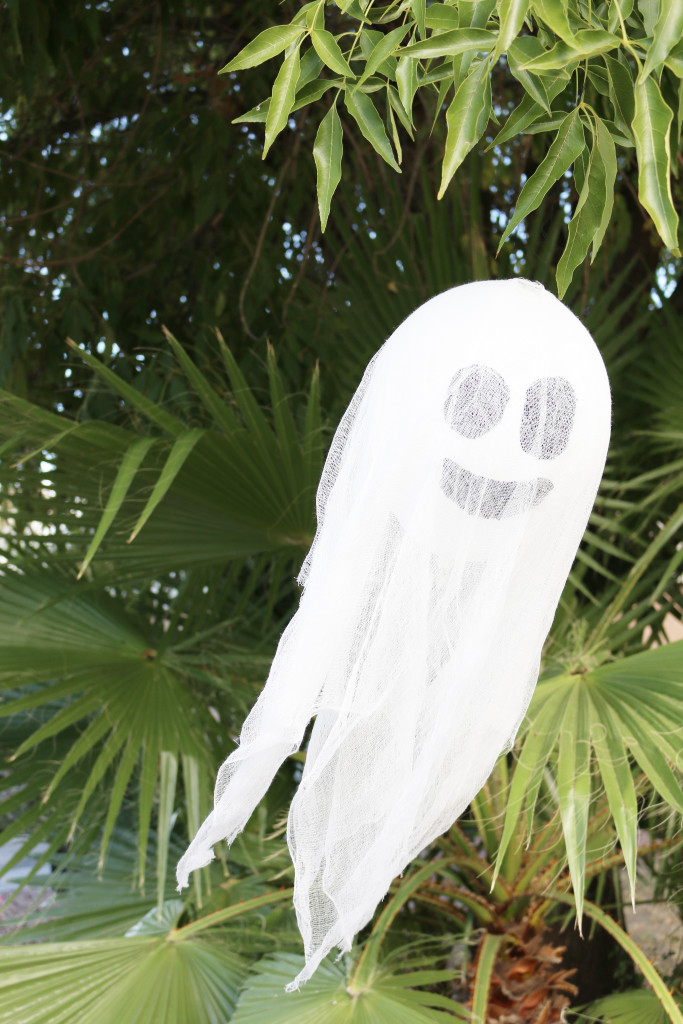 Now, this pallet I wouldn't really call "easy" unless you like hand painting letters. There is no cool printer transfer trick for this one, just straight up paint and paint brushes.
I picked up the pallet behind a store that I knew would have some to give away. I've had it in my garage for like a year! constantly reminding my husband that I had big plans for it! Finally I decided what to do with it and here it is! I love it. (did you notice all of the exclamation points?)
And, BONUS, after Halloween I plan to flip it over and use it for a Thanksgiving decoration.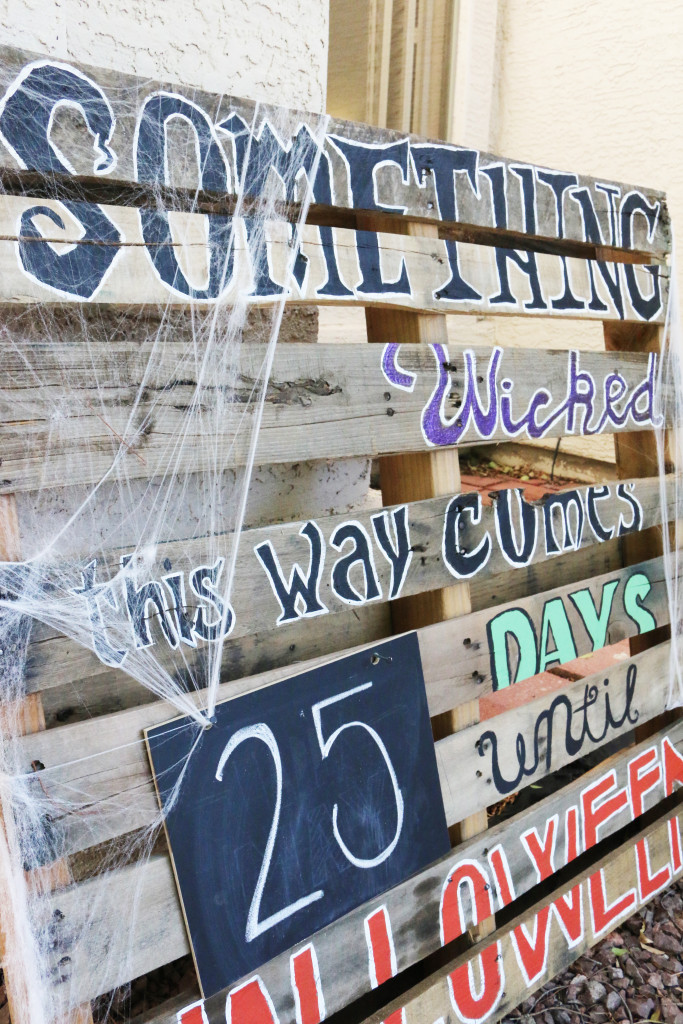 I wrote the letters out with chalk first.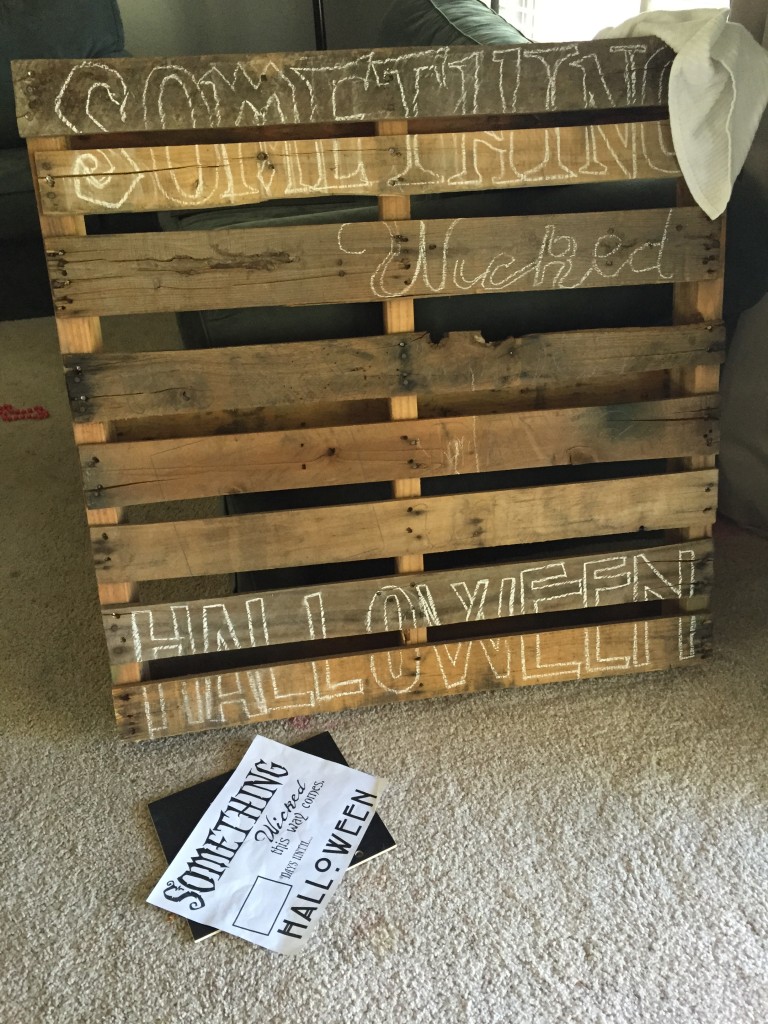 Then I started painting. I've never really done anything like this. But it was way fun!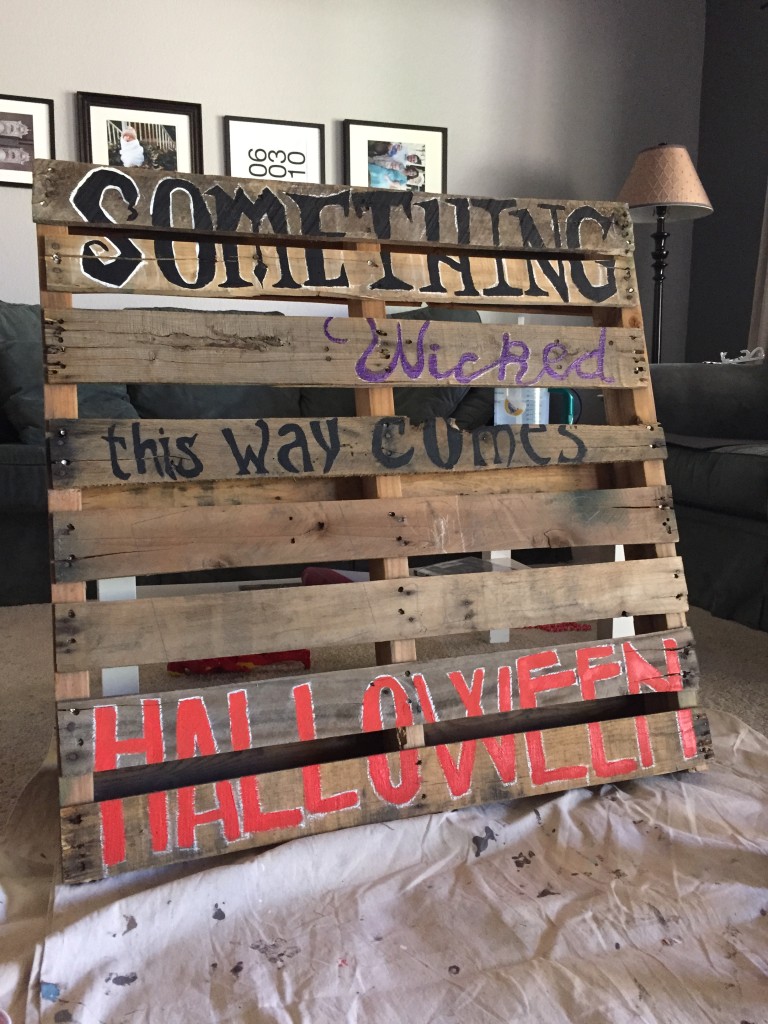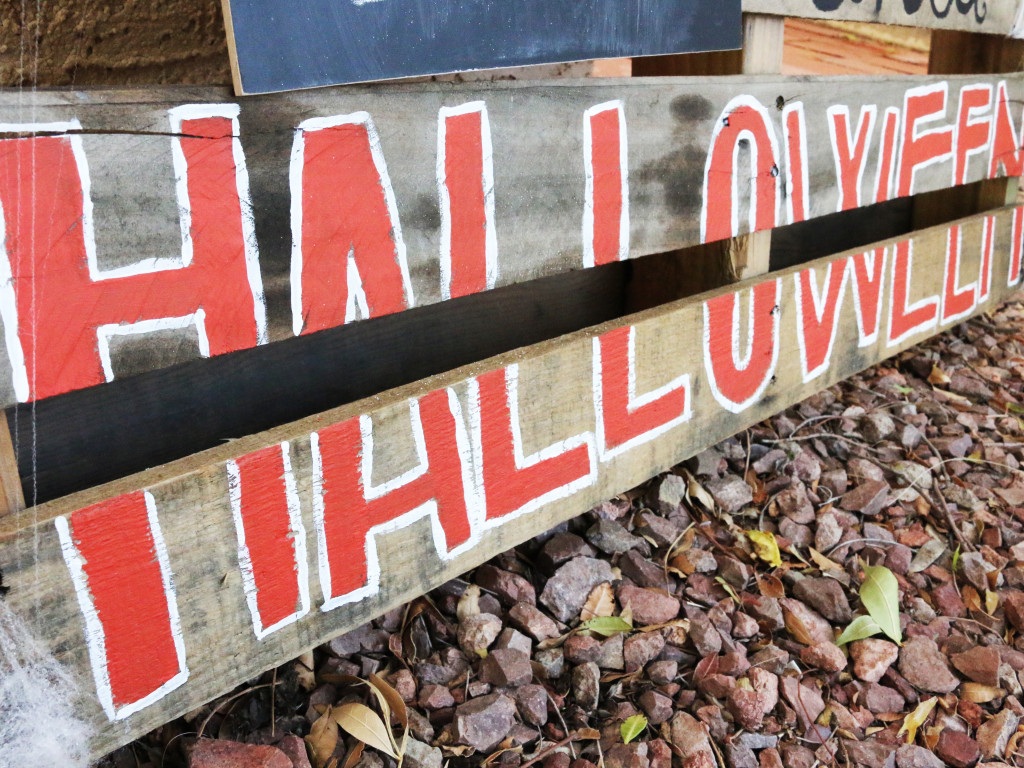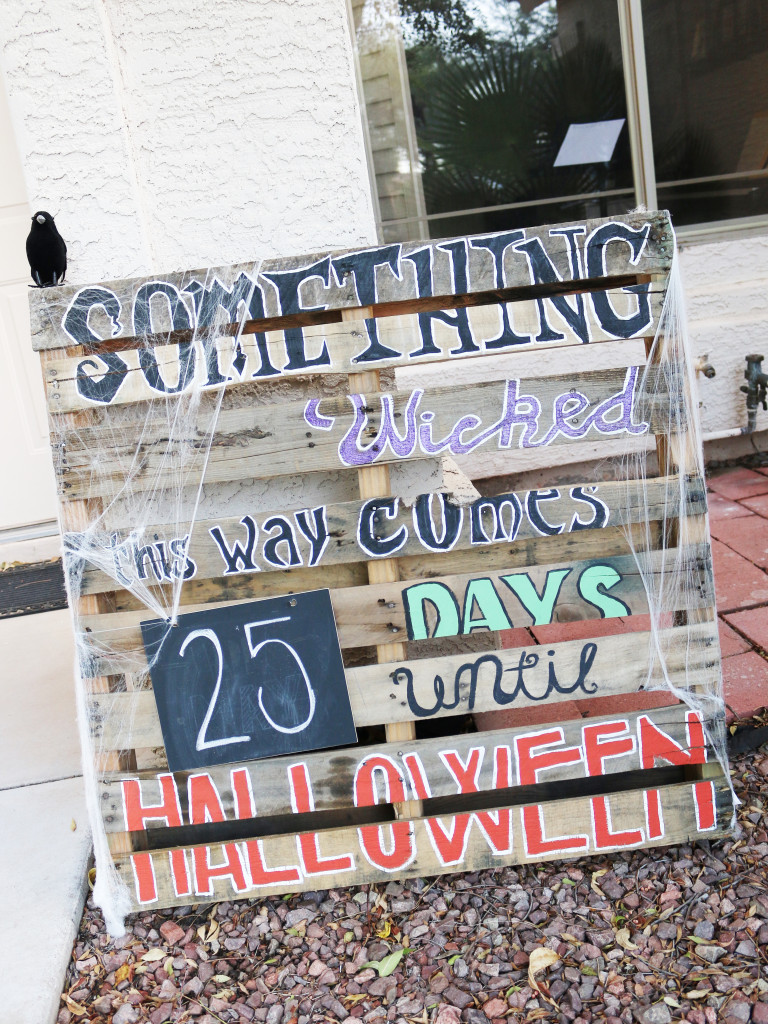 I had a left over chalk board from a church party so I was excited to use that for the count down. You can find chalk board anywhere nowadays. I know for a fact they have them at Hobby Lobby.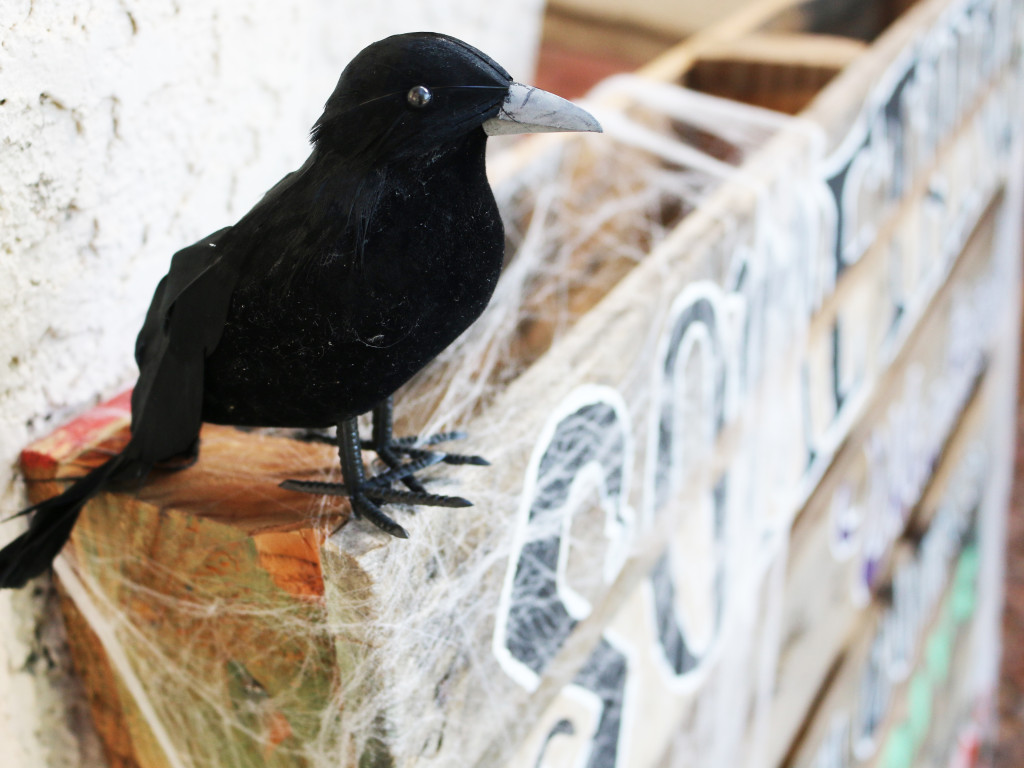 We're loving all our decorations so far and I hope you guys like them too!
Happy Halloween!