I've always really loved Taylor Swift. And not just because she's only one month older than me and I know that we could be best friends. The way she writes her songs has always just clicked with me. Even her cheesy love songs have always hit home in my heart.
But I have always wondered how she would sound live. I mean anyone can sound good in a recording. You get to record a song as many times as you want until it sounds perfect and even after that there's auto tune, and reverb, and probably a million other tricks to the trade of super star making. But could she impress me at a live concert? This question has been eating away at me ever since my cute husband gifted me two tickets to her 1989 concert as a Christmas present! He's the best.
So here I was with two tickets and I had to wait 8 months!! But it was worth the wait because let me tell you, not only does Taylor put on the show of a lifetime but that girl can belt her little heart out all night long without even breaking a sweat. Her show was amazing!! I'm so sorry for those of you who weren't able to make it this time around. But I'm hoping you'll learn from me and do whatever it takes to be able to reserve a seat for her next tour. Baaah! so amazing!
So here are some pictures I took. Just from my iPhone so they're not amazing (I did just get a cannon EOS 70D though, and it's in the mail, woohoo!).
Zach and I had so much fun! We broke our 100 Days food pledge to get some In-N-Out on the way and that was a very good decision.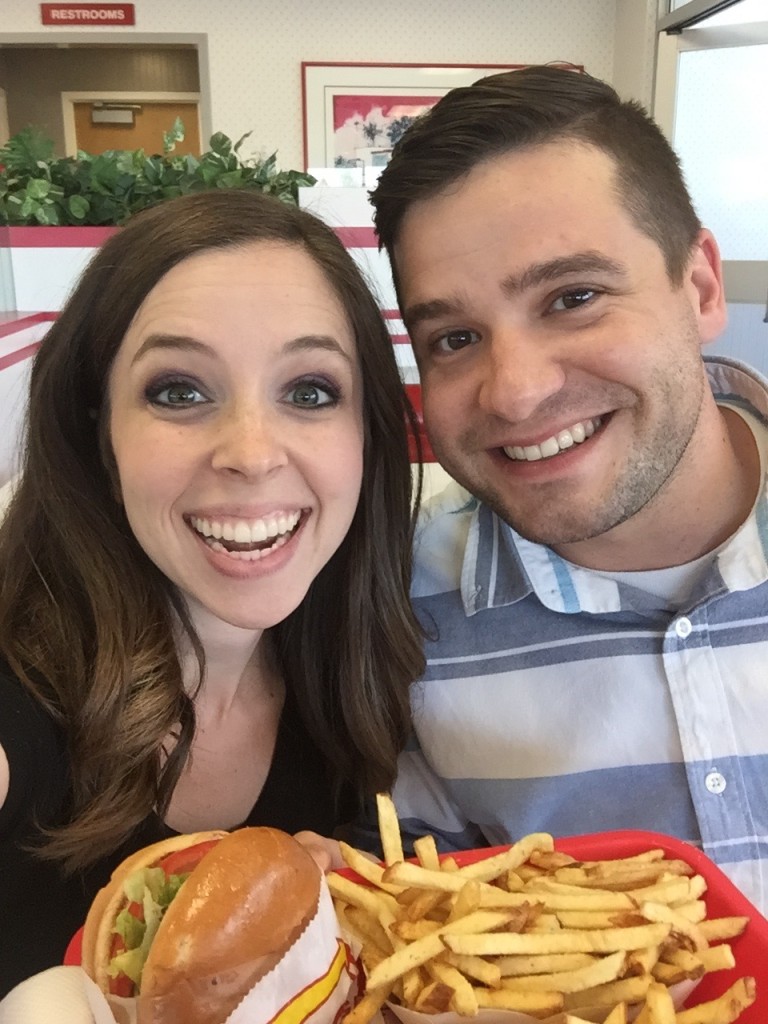 This was an attempt at a panorama but the lights changed halfway through.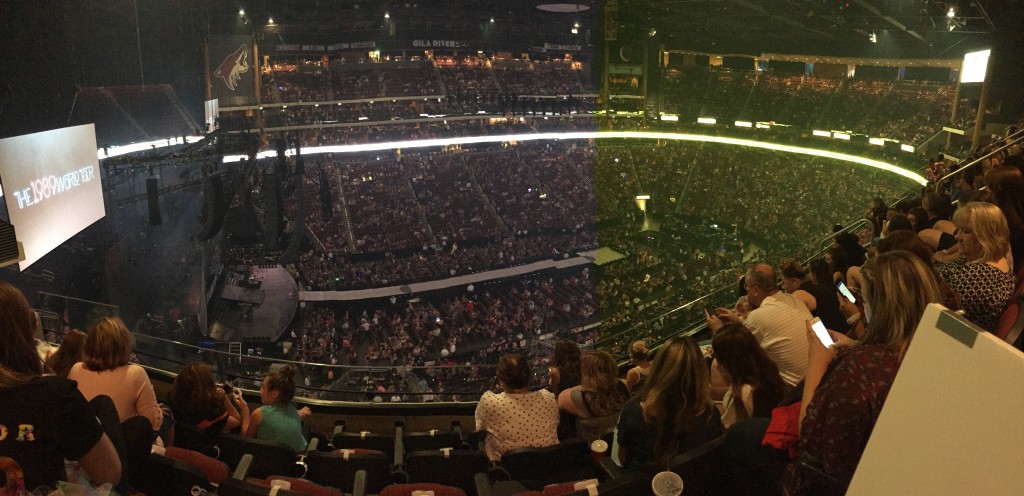 Vance Joy opened the show in style! He was so great! I'm listening to him on spotify right now.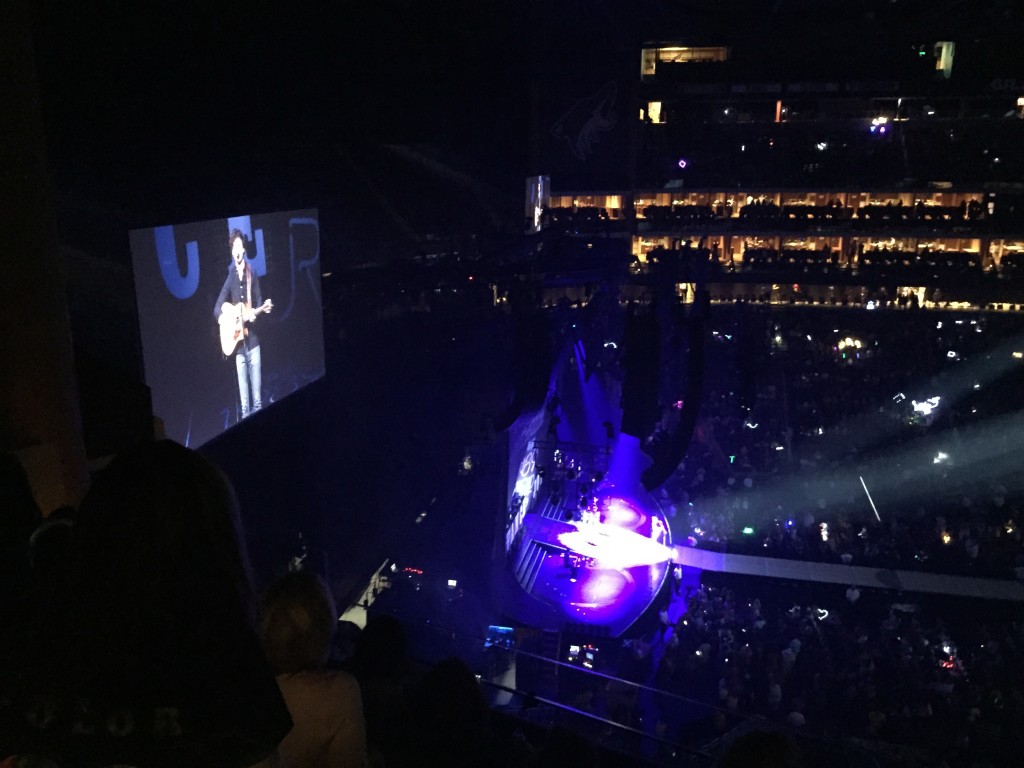 Oh this was cool! Every seat had a wrist band thing taped to it and when the show started they would light up in different colors and were programmed throughout the show to flash different colors and do cool things like that. It was so fun. Made me feel pretty cool. And after the concert was over it still flashes if you shake it or tap it. Thanks Taylor for the cool toys for the kids!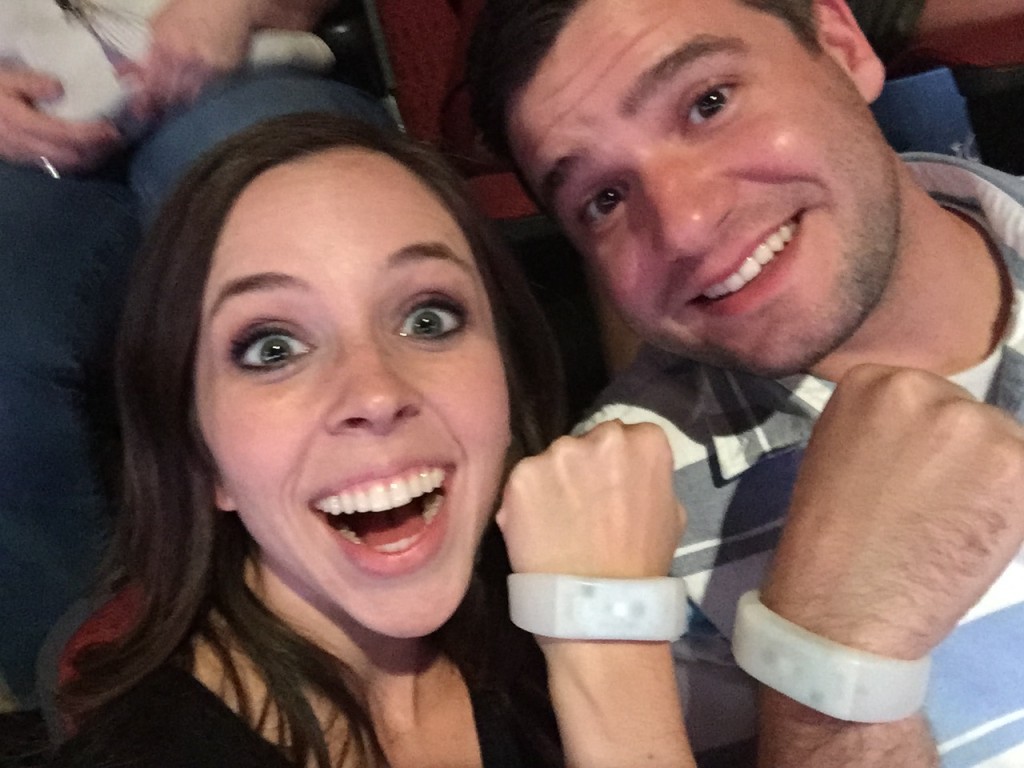 I've never heard girls scream so loud. I mean these fans are very practiced in the skill of arena screaming. Very impressive.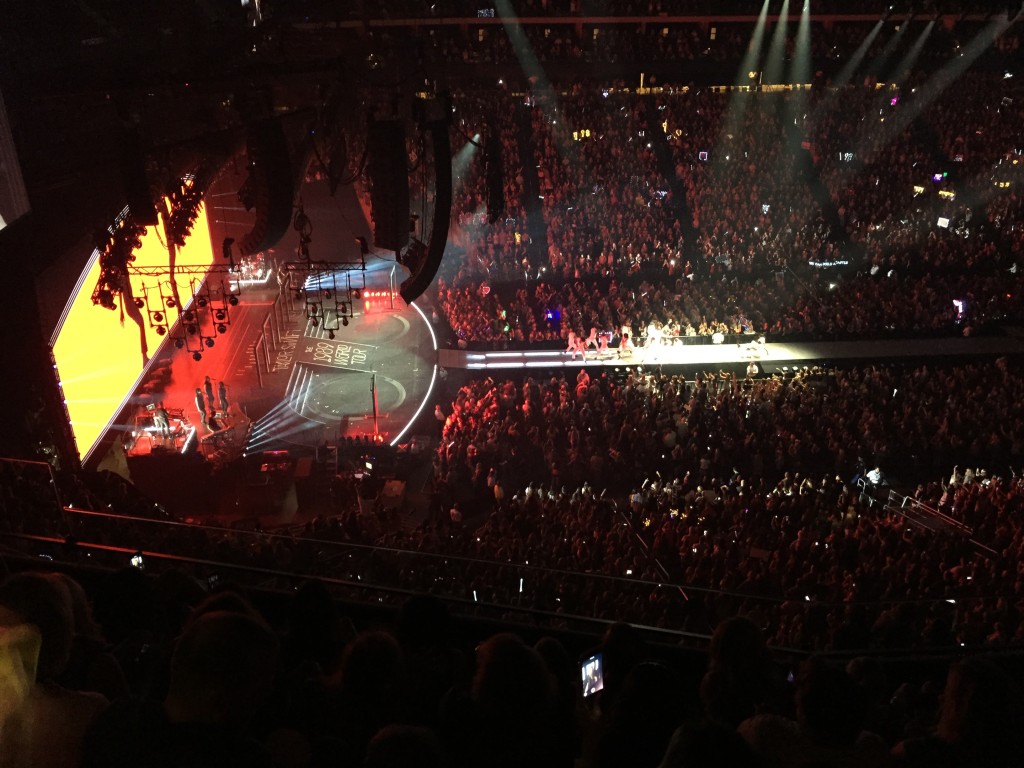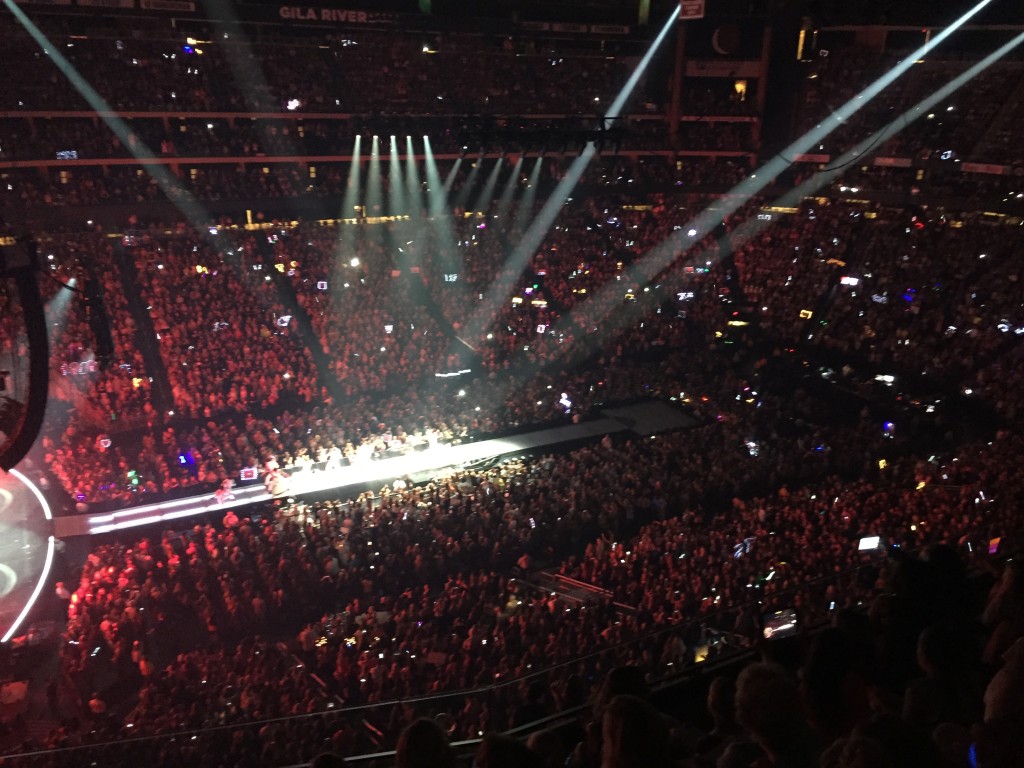 Sorry I can't remember which songs these pictures were taken during.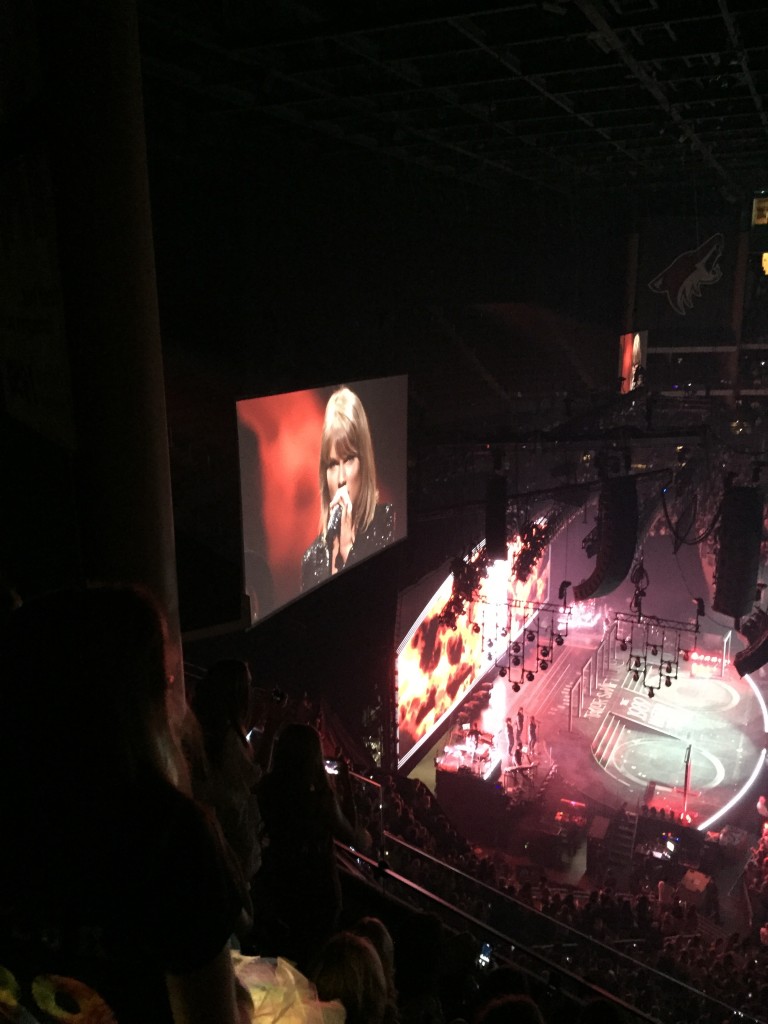 All of those white lights were the wrist bands.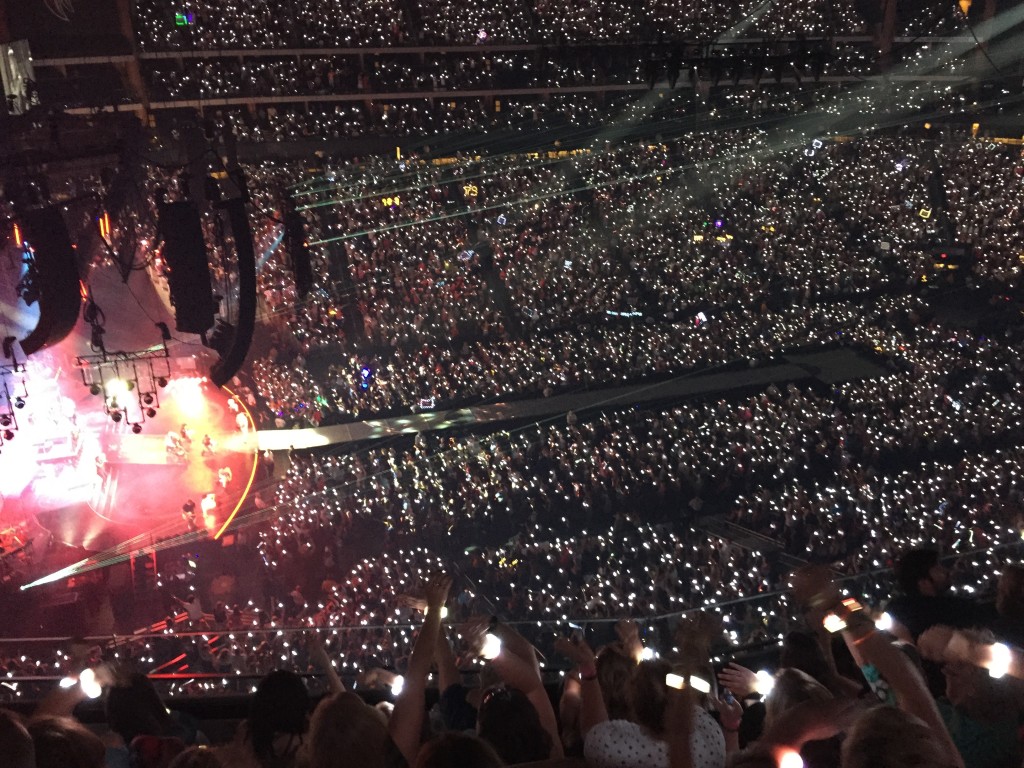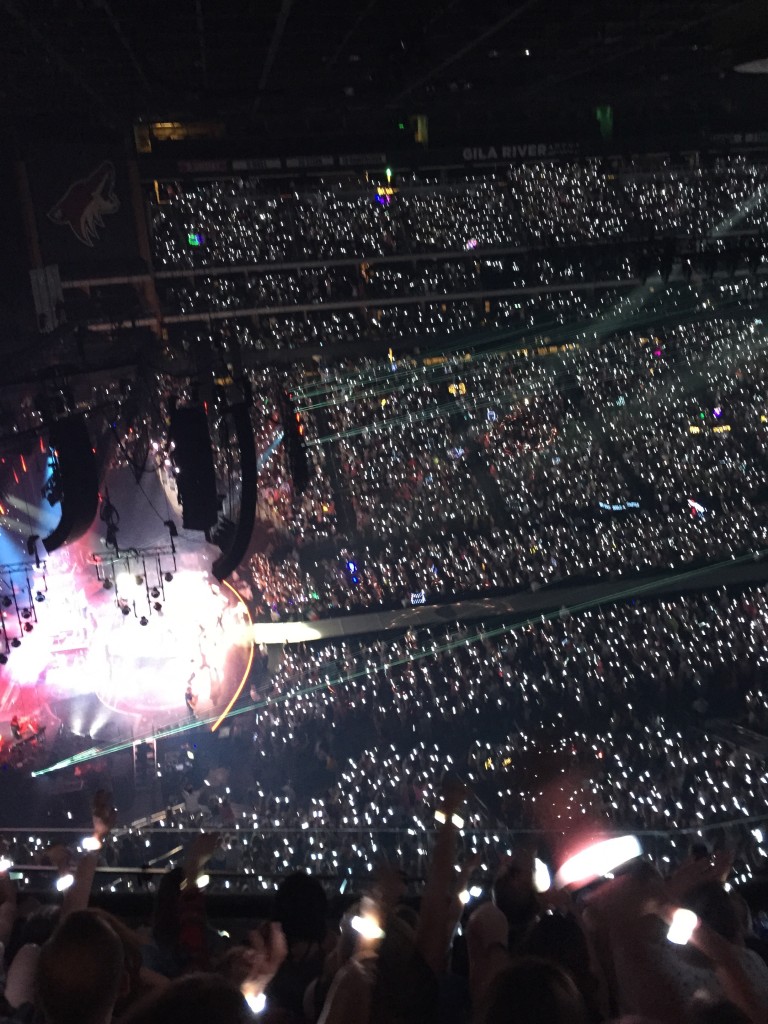 The aisle that went down the center of the arena would lift up and spin until it was completely perpendicular. It was so cool. Maybe kind of scary for anyone underneath it…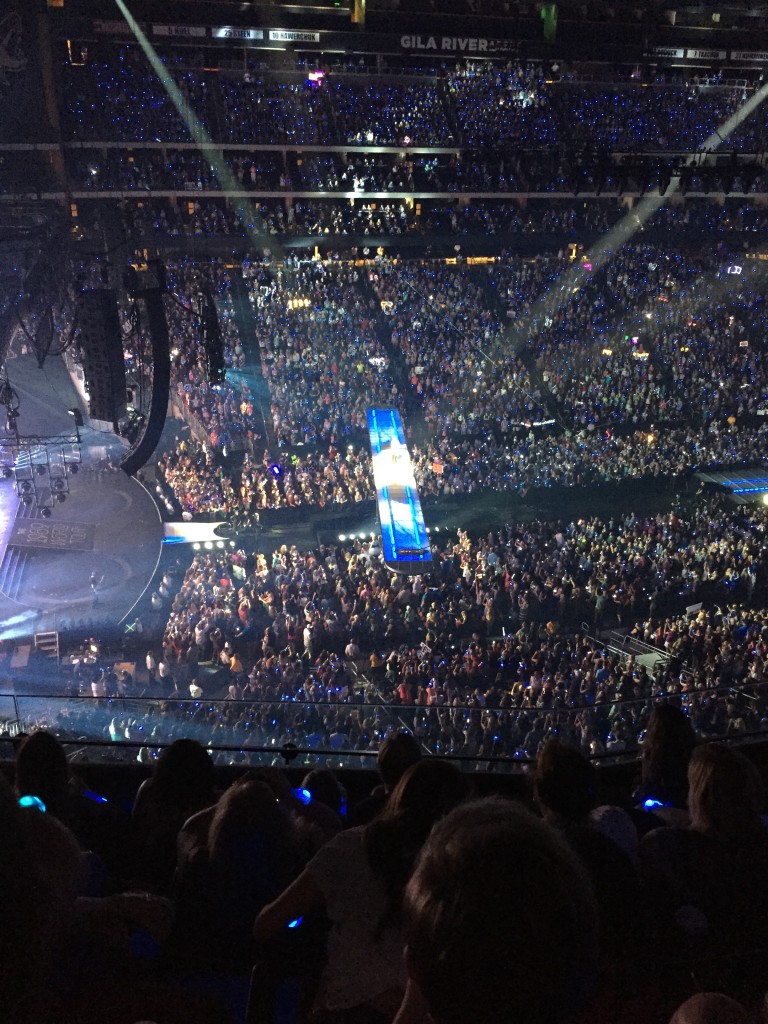 I think this song pictured below was Clean.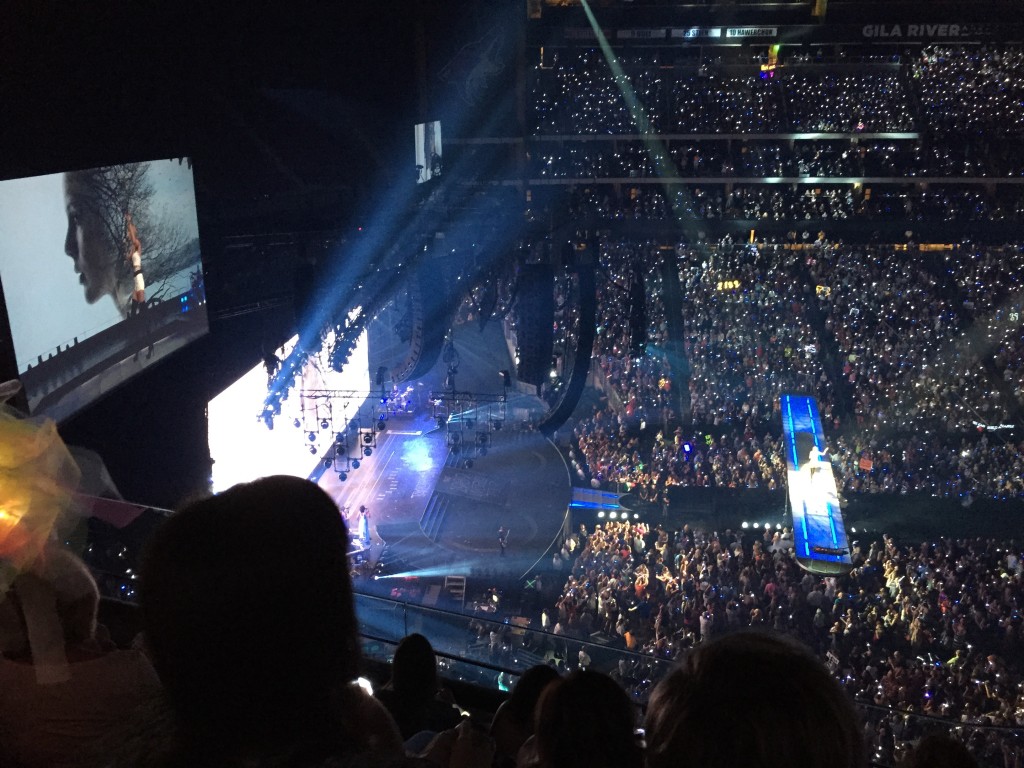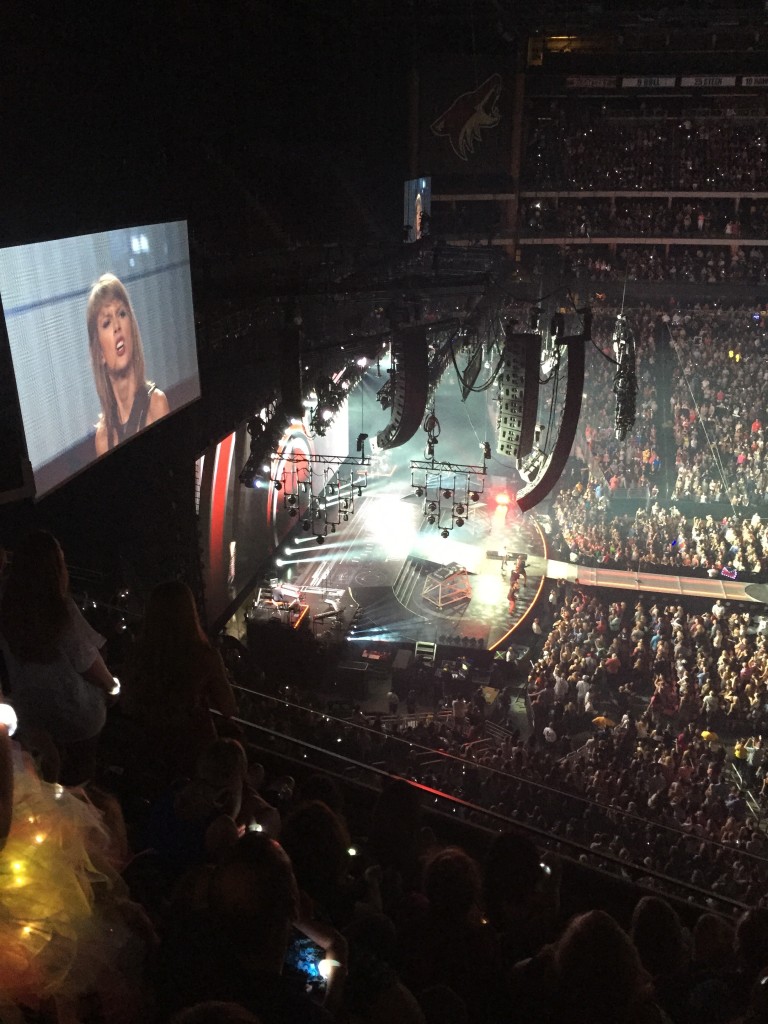 It was so fun and it made me want be her! If you don't know me that well, you might not know that I have done a lot of singing in my day. I even went to Berklee College of Music in Boston for a spell and loved it! So whenever I go to any type of musical performance, that itch to be on stage starts up again and I can hardly stand it.
Anyway, thanks for being you Taylor! And thanks for giving me such a fun night Zach!
-Happy Monday
p.s. I made a cool recap video from videos I took at the concert, but youtube kicked it off my channel for being copyrighted. Sorry I can't post it. (sad face)